Creating a New Brand for Alpha Omega Publications
Homeschool curriculum leader Alpha Omega Publications knew their branding didn't reflect their goals. Explore how Vervint defined a new brand identity, web presence, and product packaging that helped AOP stand out from the competition.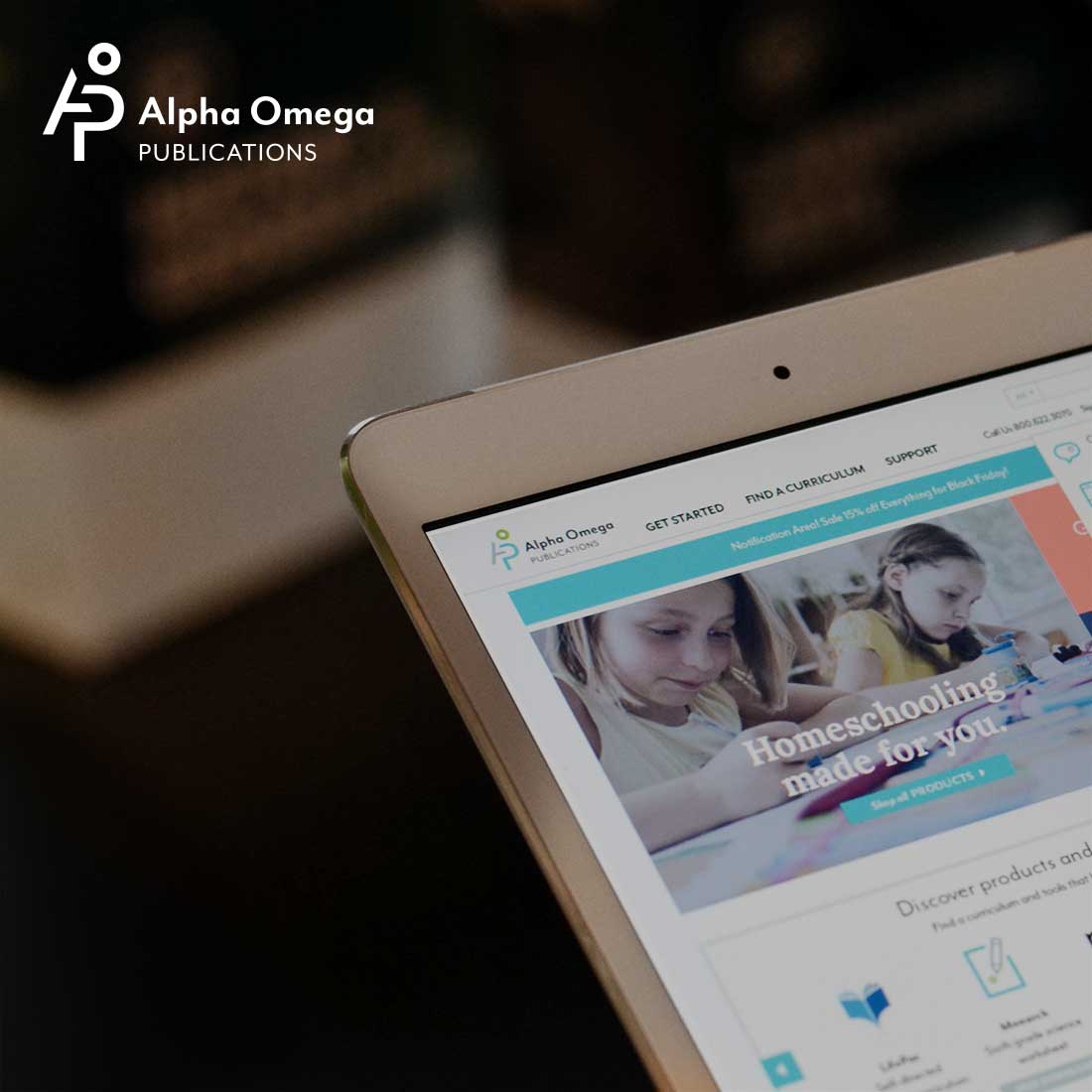 What We Did
Alpha Omega Publications (AOP), a leader in homeschool curriculums, sought to distinguish itself from a growing list of competitors. The company knew their current branding didn't reflect its goal to enhance not just the education of homeschooled children but their lives as well. Vervint mined customer insights to help create and define a new brand identity, web presence, and product packaging to reflect this vibrant company.
About Alpha Omega
Founded in 1977, Alpha Omega Publications (AOP) is a leading provider of PreK-12 Christian curriculum, educational resources, and services to Christian schools and homeschool families worldwide. AOP creates and provides quality Christian educational materials to thousands of students through curriculum, educational books and games, support services, and an accredited online academy.
Standing Out From the Competition 
Alpha Omega Publications (AOP) is a leader in homeschool curriculums. And they'd like to stay that way. But in order to stay on top of their growing market, they needed a brand identity, web presence, and product packaging that conveyed their approachable, empowering, and passionate approach to homeschooling.
Vervint designed a subtle but clever logo treatment featuring the letters A, O, and P, forming a visual of a student at a desk. Vervint added a palette of vibrant, youthful colors and an icon set that applies the smart, colorful, and minimalistic style of the logo to familiar education subjects.
The Digital Experience
With a strong brand identity established, Vervint brought the look and feel of the new brand to AOP's website. With homeschoolers located across the country, the website is AOP's primary tool for selling its products. The focus was on helping existing customers find and order what they needed quickly plus give new homeschool parents the information needed to compare curriculums and decide what their children need.
Extending the Brand
After the website was finished, Vervint redesigned the packaging and booklet layouts of AOP's popular LIFEPAC curriculum.
Vervint created an engaging curriculum system, packaging, and workbook design. The packaging draws in the consumer with eye-catching design and then gives them the information they need to make an informed decision. Once the purchase has been made, the booklet design works to enable better learning with intuitive page layouts, easily comprehensible illustrations, and bountiful white space perfect for note-taking.
Vervint's work with AOP resulted in a brand that's as bold, vibrant, and youthful as the students who use the company's educational materials.