Building Connected Experiences From the Ground Up 

From creating apps to meet customer's needs to designing the ecosystem to support present and future innovation, Vervint became Intermatic's trusted partner for the scalability and customizability of their IoT solutions.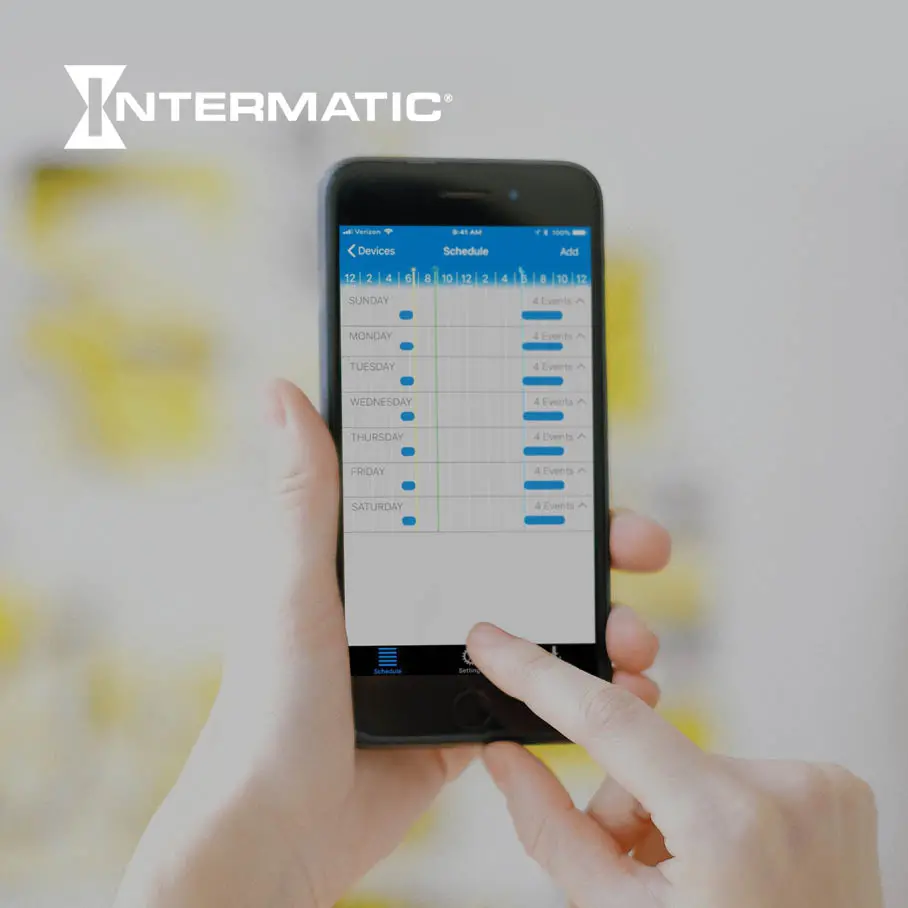 What We Did
Vervint helped Intermatic expand how customers could manage their home and commercial lighting and energy management solutions. With the customer at the core of every innovation, Vervint worked with Intermatic to boost capabilities for app-based smart home energy and lighting controls plus refined and optimized the company's IoT ecosystem.
Connected Products and IoT
Mobile app Design and Development
Iot Platform optimization
About Intermatic
For more than a century, Intermatic has created reliable, easy-to-install lighting control and energy management solutions for electrical, pool and spa, HVAC/R, retail, and OEM markets. From their Illinois headquarters, Intermatic reaches residential and commercial customers throughout Europe, Asia, the Americas, Africa, and Oceania.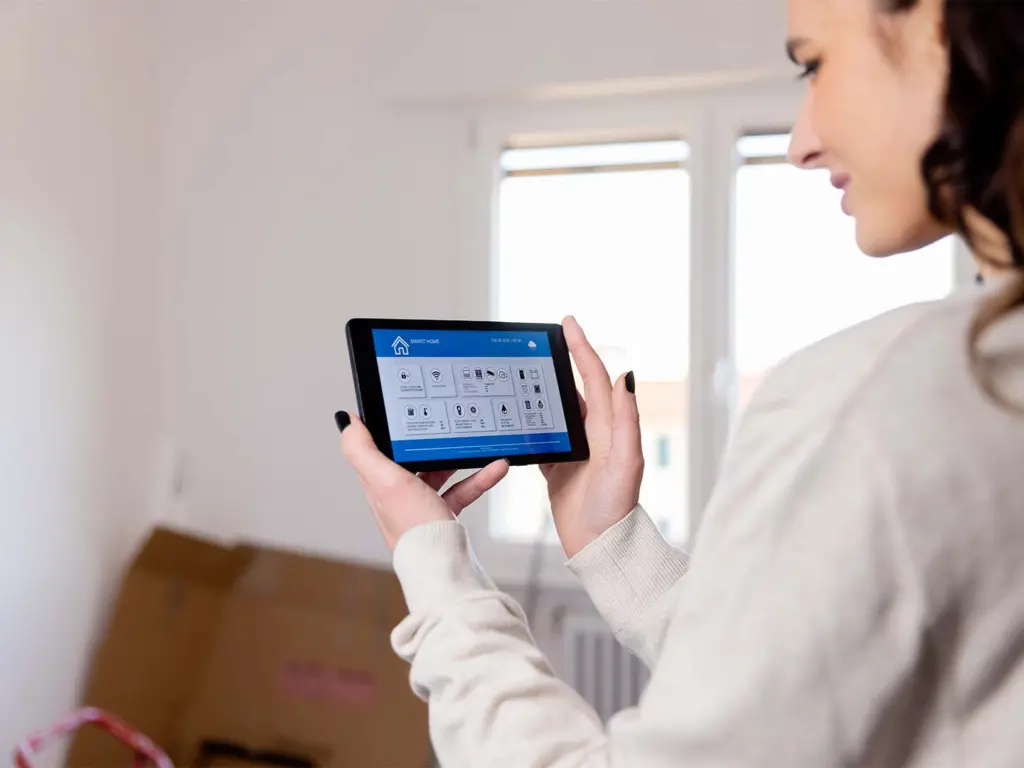 What Does Building a Successful Connected Product Look Like?
Walk through the process of building a successful connected product, from the consideration phase to ensuring customer and product lifetime value.
read More
Designing Today and Tomorrow
Intermatic, maker of lighting control and energy management solutions for electrical, pool and spa, HVAC/R, retail and OEM markets, wanted to take advantage of rapidly changing technology to help customers manage home and commercial environments.

They needed more than great tech. Intermatic sought a partner who took their goals as seriously as their own.
Since 2017, Vervint has provided the expertise and innovation to empower Intermatic to provide seamless support for customer apps, enabling users to control their home lighting, heat, and cooling from their smartphones using voice or touch commands.
With the customer at the center of every innovation, Vervint worked with Intermatic to boost capabilities for app-based smart home energy and lighting controls plus refined and optimized the company's IoT ecosystem.
Time-Saving Connections
Vervint's initial work with Intermatic was to expand capabilities for the company's Ascend Smart 7-Day Programmable Wi-Fi Timer. This connected product controls lights and other electrical loads in ways that improve energy efficiency, safety, and ambiance. 
Designing for customer needs, Vervint created a peer-to-peer connection (P2P) for the Ascend timer so contractors could complete installation and onboarding without an internet connection or homeowner presence at new construction sites. This saved time — about 15 minutes per install — and the bother of finding a hotspot for connectivity.
Consumer-Driven Development
Vervint has impressive experience with a range of voice apps and designed and developed Intermatic's voice user interfaces (UI) and user experiences (UX) for Google Assistant and Amazon Alexa. 
Vervint researched, designed, and developed the Google Alexa mobile user experience with consumer insights before launch. This iterative process ensured functionality met consumer expectations and included features they wanted and needed at launch, plus defined future enhancements they would find valuable.
Vervint streamlined development by leveraging a cross-platform mobile app development tool, Xamarin, to create a single codebase to build native apps for both iOS and Android. This gave Intermatic access to a broader customer audience than focusing solely on one mobile choice.  
An ecosystem for innovation
To support current and future needs, Vervint architected all the foundational elements of Intermatic's IoT ecosystem: the cloud platform, the Ascend Smart Timer mobile app, voice applications and more. Throughout this process, Vervint ensured that all components seamlessly connected and communicated with each other. 
Vervint designed the underlying messaging structure and supporting workflows within and among the different components of Intermatic's IoT ecosystem. This structure meant the cloud, mobile app, product, and voice teams were able to collaboratively build, test, and iterate in a fully integrated way rather than having to course correct after individual teams completed their work in silos. 
Over time, Vervint became Intermatic's trusted partner for the launch of new products to further improve the scalability and customizability of their IoT solutions.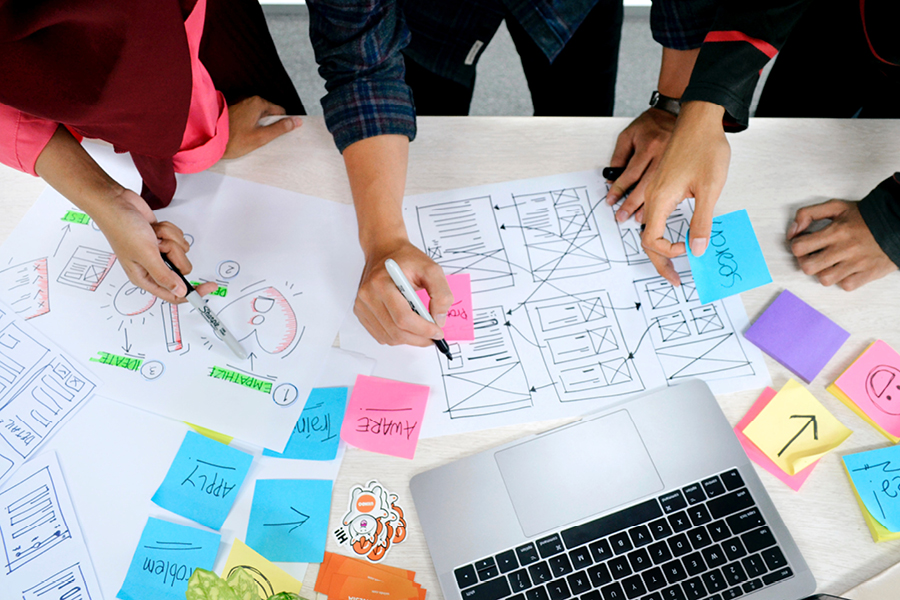 Compliance Through Connection
New energy efficiency guidelines for residential and commercial construction in California in 2019 created an opportunity for Intermatic to introduce a new plug-and-play solution to comply with regulations.
The Arista Advanced Lighting Control System was a Bluetooth-driven solution that allowed devices within and outside of Intermatic's IoT ecosystem, to connect to a mobile app. Vervint designed a separate IoT cloud platform to support Arista and its app, synchronizing local configuration with a cloud database that backs up and persists data. It was simple for installers: they generated a map of what was installed and needed to be controlled and pushed this to the cloud. The cloud then enforced user authentication and permission for the app and associated devices.
A Roadmap for the Future
Hundreds of IoT services have launched since Intermatic debuted the Ascend timer in 2021. To help Intermatic innovate for the future, Vervint led architectural discovery to identify business growth goals and development requirements to create a roadmap for future needs, leveraging new and modernized cloud services. 
To accommodate new product lines, multiple generations of IoT devices, new features, and future growth, Vervint recommended developing a sister solution that fit under the umbrella of Intermatic's existing IoT ecosystem. This cloud platform would include a suite of upgrades and new functionality for new products while maintaining the reliability of earlier devices.
With defined goals and a focus on messaging, over-the-air updates, and command and control, Vervint upgraded Intermatic's IoT ecosystem for current and future needs. Innovations included:
Improvements to messaging protocols for devices, including modern "named shadows" — variables used to store information about a device's state. Optimizing these variables gave Intermatic access to more information and insight into how users interacted with products and technology, plus allowed apps to control a wider variety of settings for devices. 
Enhanced security, utilizing updated features developed in Amazon DynamoDB and other AWS services, supporting everything from creating accounts to pairing devices to delegating access to device control.
A shared device authorization model so multiple users could interact with a single device, including invite and share flows.
A new approach to firmware updates, utilizing new features in AWS IoT Core that allowed Intermatic to manage updates at a more granular level and deploy them faster, targeting specific device types or certain firmware versions.
Expanded command and control features — the ways users or services can enable actions from a device to the cloud — offering customizations based on the needs of the customer and location. These were implemented using AWS services, including Amazon API Gateway, AWS Lambda, and AWS IoT Core — revolutionizing Intermatic's planning, design, and go-to-market strategies for new products.