Transform Customer Engagement with Immersive Experiences 
Virtual experiences have changed the way companies connect with customers. Learn how to strategically leverage cutting-edge technology to drive growth.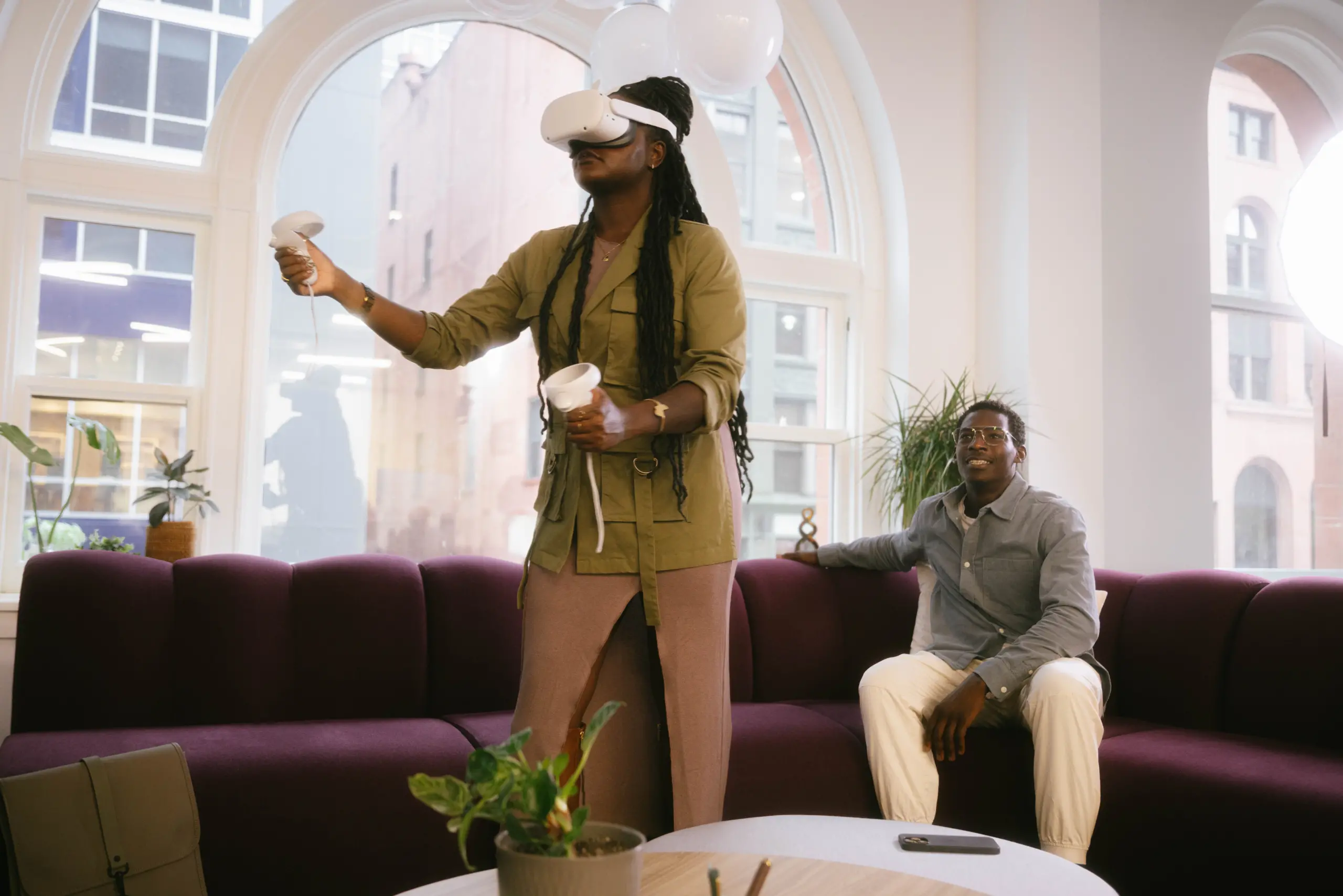 Virtual Experiences Built to Last
Today, convenience and personalization are more important than ever in our experience-driven economy. Virtual experiences have revolutionized how we interact with products and services, offering a new level of personalization, customization, and engagement.
At Vervint, we harness the power of virtual and immersive experiences to help organizations across various industries. Our team of experts understands that cutting-edge technologies, such as product configurators, augmented reality (AR), and virtual reality (VR), have the potential to create solutions that leave a lasting impact.
Unveiling Our Approach to Digital Immersion
Our approach to virtual experiences includes a deep understanding of client goals and objectives — conducting thorough research and analysis to strategically identify the best technology and platforms for their unique requirements, prioritizing user experience and accessibility to ensure every interaction within a visualized environment is intuitive and captivating for our clients and their users.
With our dedication to purposeful change, we push the boundaries of what is possible, helping clients unlock new opportunities and gain a competitive edge in the digital realm.
We Can Help You:
Reimagine the selling process.
Reduce risks and complexity.
Redefine the customer experience.
Engage users in 2D or 3D immersive experiences.
Drive immediate value for e-commerce objectives.
Enable business innovation, insights, and data-driven decisions.
Extending the Ordinary
We know virtual experiences, facilitated by product configurators, spatial computing, and other VR/AR technology, will improve customer engagement, enhance the user experience, empower designers, provide valuable insights, and enable informed decisions. And as this technology continues to advance, we expect virtual experiences to be even more immersive, realistic, and integrated into our lives.
For this reason, when you work with our team, your organization can go beyond just creating digital solutions. We'll help you develop powerful interactive environments focused on personalized customer experiences that distinguish you from competitors, generate new revenue, and inspire innovation.
Dive into the world of immersive and personalized experiences.
Personalization at its finest — experience it now.
No matter your situation, we meet people and organizations where they're at to take them where they want to be.