UX UI Design | Enhancing Experiences with Intuitive Design 
Dive into the depths of UX UI design to elevate your digital products, services, and experiences.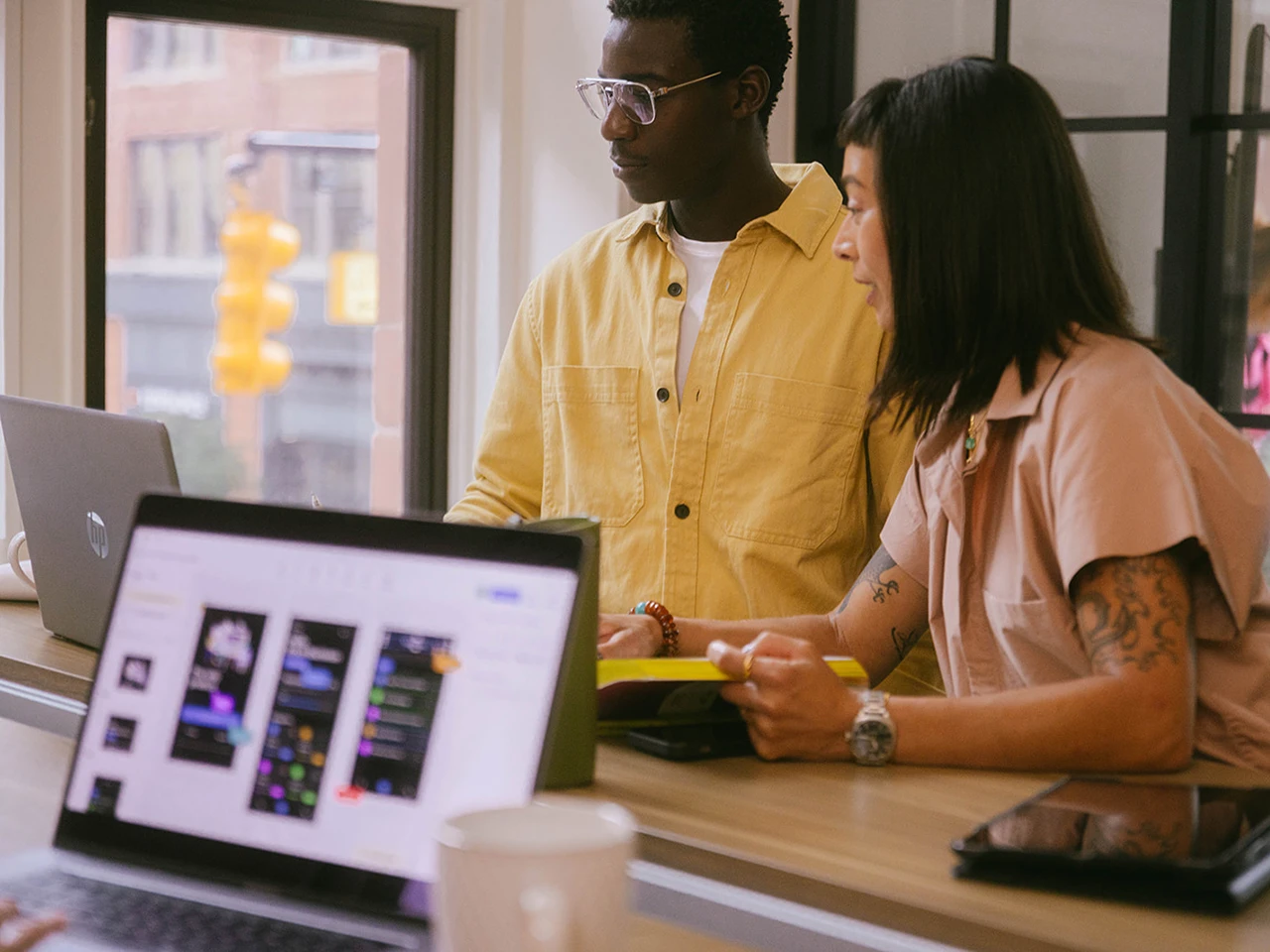 Put the Human Touch on Digital Experiences
Technology touches almost every aspect of our lives, and user experience (UX) and user interface (UI) designers have become an integral part of creating successful digital products and services. In our ever-evolving digital landscape, organizations must understand the significance of a well-crafted UX and UI to captivate audiences, increase user satisfaction, and drive value and growth.
At Vervint, we're all about putting the human touch back into technology through user experience and user interface design. We recognize UX/UI as a powerful combination that revolves around designing with end-users in mind, ensuring all customer interactions with apps, websites, software, and platforms are seamless and engaging.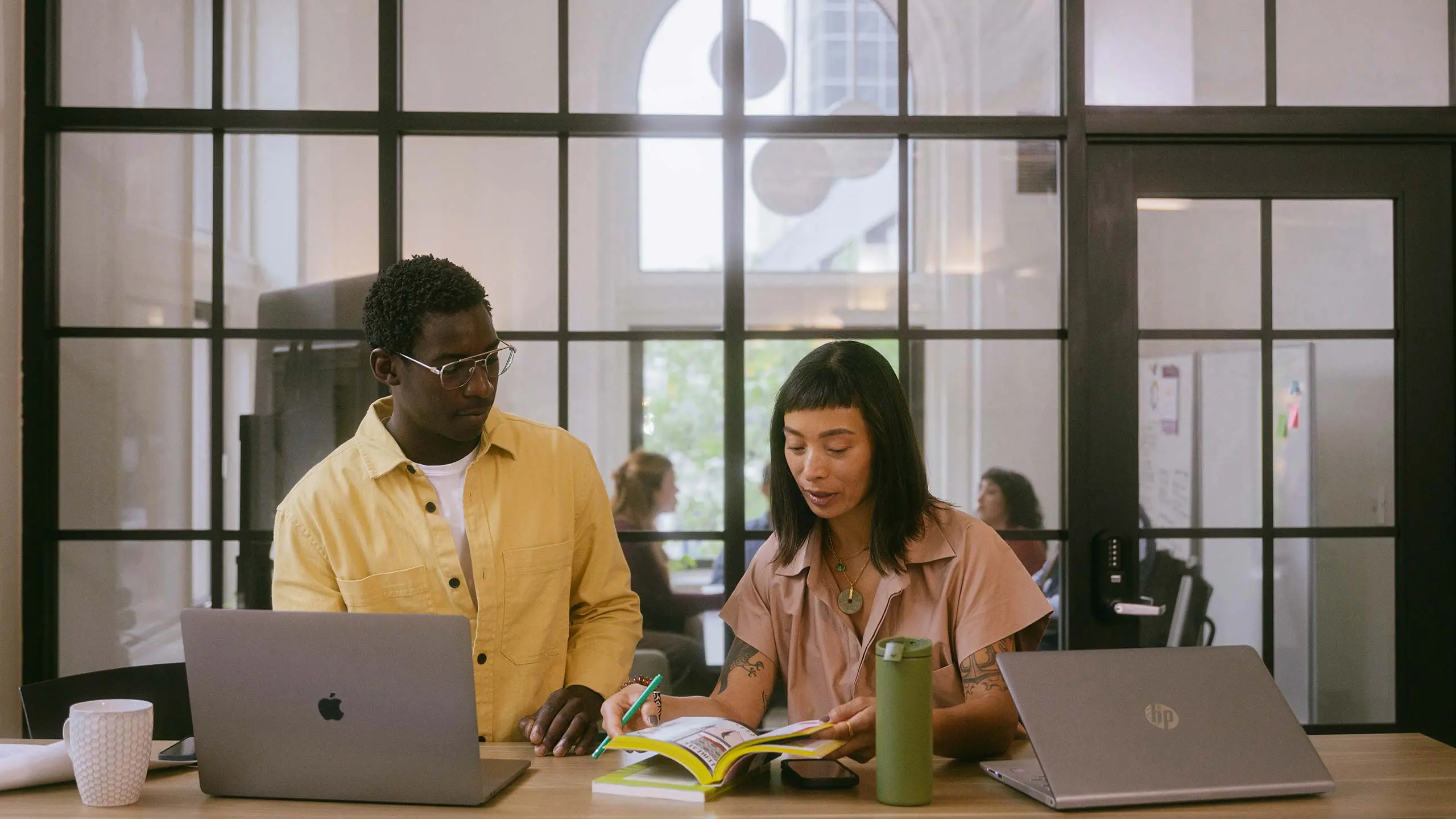 Guide Users Through Your Digital Landscape
UX and UI research, strategy, and design are essential to successful digital products and services. They intertwine to create frictionless, meaningful, and accessible interactions. UX focuses on users' overall experience and satisfaction, aiming to understand their needs, desires, and motivations to develop intuitive and thoughtful interactions. While on the other hand, UI deals with the visual and interactive elements to ensure appealing layouts and user-friendly interfaces that enhance the user experience.
At Vervint, we help make the complex world of UX/UI easy to understand. Our experts immerse themselves in your users' world, conducting user research and analyzing user journeys to gain valuable insights. By empathizing with your audience and understanding user behavior, we design digital products and experiences that genuinely resonate with customers. We carefully craft every element, interaction, and visual detail with users in mind — resulting in a captivating user interface that effortlessly guides users through your digital landscape.
Leveraging our expertise in UI, UX, and experience design, you can:
Develop seamless experiences that drive business growth and customer loyalty.
Increase user satisfaction, engagement, and conversion rates.
Enhance brand accessibility and inclusivity.
Elevate brand perception to stand out from the competition.
Implement data-driven decision-making from valuable insights.
Generate cost-effective success.
Make Your Digital Presence Flourish
Your digital presence is often the first interaction users have with your brand. Organizations can leave a lasting impression on customers by providing a delightful experience and designing visually appealing interfaces across devices. And when UX and UI work together, organizations can attract and retain users and drive success and growth.
Whether you're a small startup or an established enterprise looking to revamp your digital presence, we're here to guide you on your user experience and interface journey. Our team combines creativity, technology, and data-driven insights to ensure every decision aligns with your business objectives. From conceptualization, prototypes, and usability testing to launch, our team of experts will be with you at every step to help you confidently navigate the ever-changing digital ecosystem.
Innovative UX/UI design insights for the modern world.
Design with purpose, design with passion and make a difference with Vervint.
Craft exceptional digital experiences that enhance human connection and drive business results.