Digital Product Strategy | Navigate Competitive Landscapes 
We've led digital product and service strategy projects with enterprise organizations for decades. Learn how we can help you navigate a competitive landscape.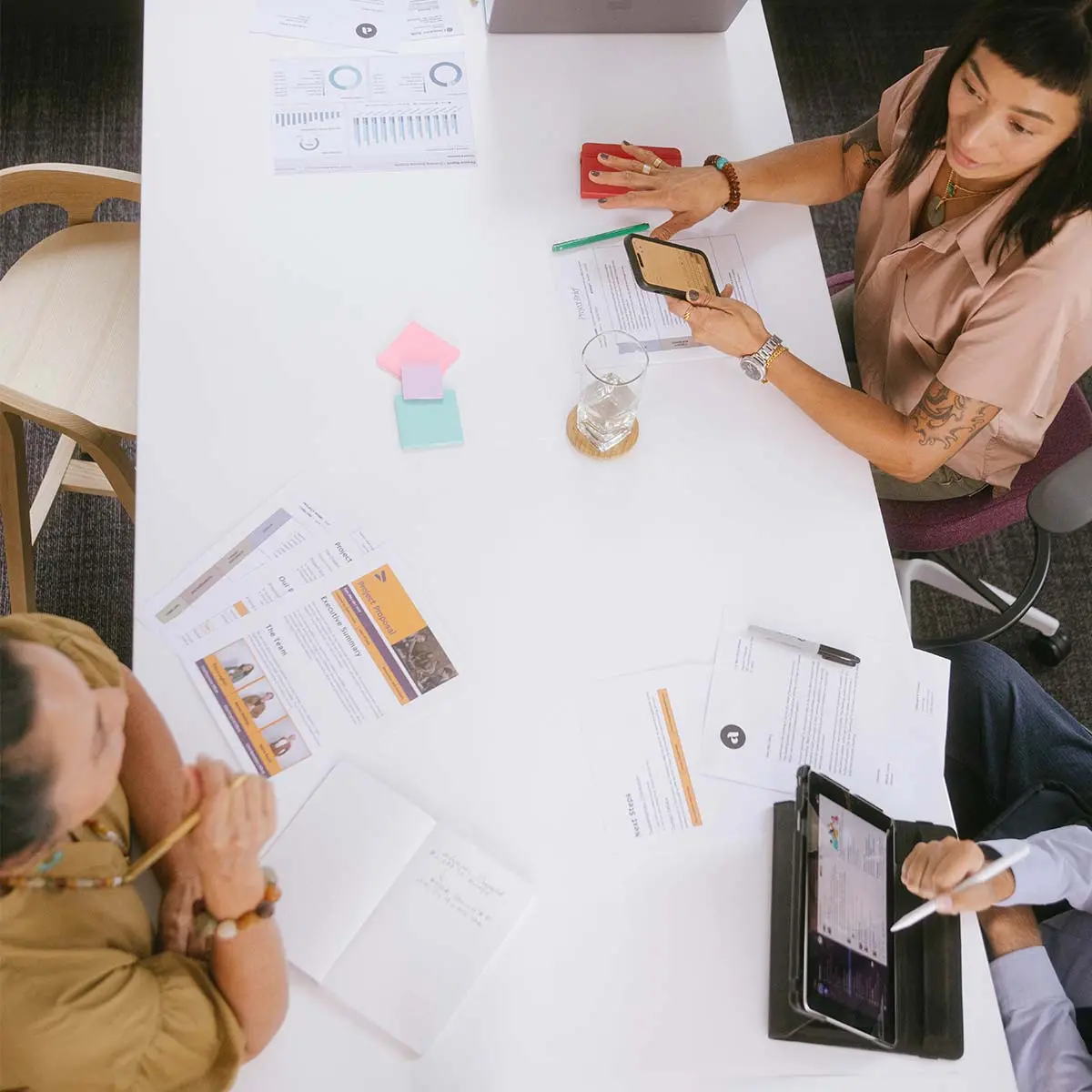 Balance Innovation and Practicality From Vision to Execution
A well-crafted digital strategy is essential for any business looking to thrive in the ever-evolving digital world. Developing a successful digital product or service requires more than just technical expertise; it needs a well-defined strategy tailored to your unique goals, customers, and market.
At Vervint, we understand the intricacies of strategic planning and digital product development and have led the way for decades. We specialize in helping B2B and B2C organizations chart new paths and disrupt industries by navigating the complexities of creating a digital product strategy that clearly identifies the value you aim to offer and the specific areas to focus on to achieve those goals. From building a vision to conceptualization and delivery, our experts are here to empower you with effective strategic frameworks and infrastructure that balance business goals, customer experiences, and innovation.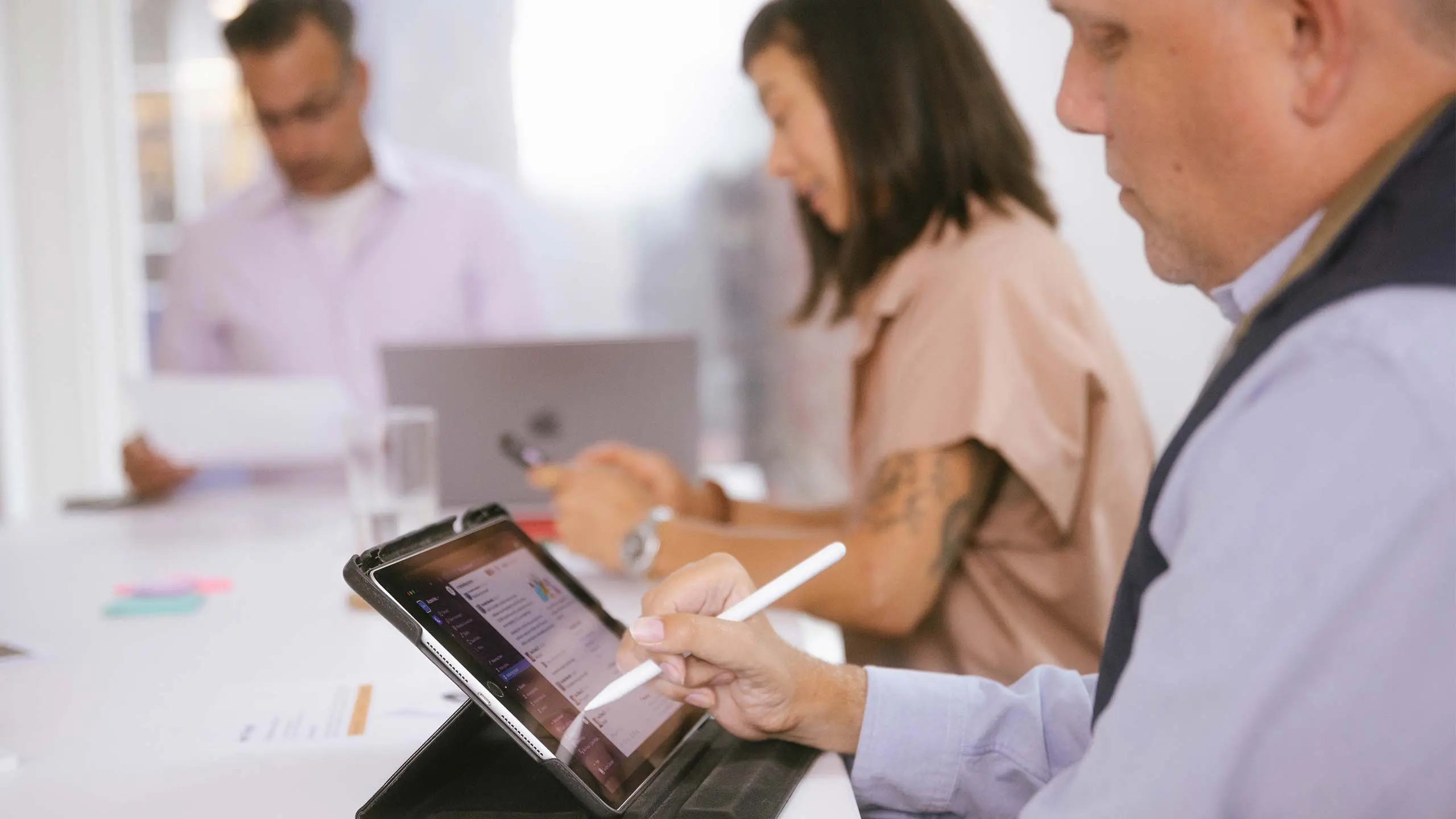 The Art of Developing a Successful Product Strategy
Creating ideas and turning them into captivating digital products or services requires a comprehensive understanding of what problems to solve, your customers, their pain points, and the user journey. We combine strategic thinking, creativity, and data-driven insights, to create a vision and bring ideas to life.
Our digital strategy expertise is rooted in a human-centered approach that aligns business objectives, customer desires, and digital capabilities to deliver innovative products and services with meaningful customer experiences. Our strategists work closely with clients to define, refine, and design actionable digital strategies that provide valuable outcomes. We work to understand your challenges, set priorities to overcome those issues, validate solutions, and measure success.
From focusing on digital readiness, customer connectivity, and data utilization to ongoing iteration and management, we are with you every step of the way to ensure scalability. With Vervint, you can:
Confidently tackle the next phase of growth.
Reduce and manage risk.
Create a vision and business goals that align with customer needs and wants.
Gain a competitive advantage and enable new revenue streams.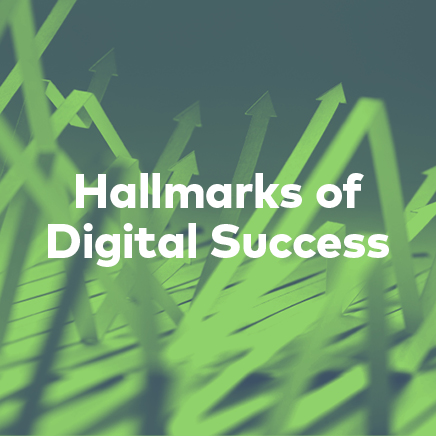 7 Digital Growth Strategies of High-Performing Companies
Learn seven best practices we've seen first-hand from market leaders successfully accelerating digital growth strategies — and the organizational change to support them.
Learn More
Digital Products and Services that Leave an Impact
At Vervint, we ensure your digital product or services strategy is purposeful and effective by placing human experiences at the forefront of our processes, staying focused on what lies ahead, and embracing co-creation and engagement.
We analyze market trends, identify new opportunities, utilize qualitative and quantitative research, and evaluate the competition to create a unique roadmap that guides development and strategically supports the entire product or service lifecycle. By prioritizing your customers' needs, we ensure your digital strategy drives engagement, fosters sustainable growth, and builds lasting customer loyalty.
Future-proof your business with our digital strategy insights.
Craft a digital strategy that holistically considers the customer journey.
No matter your situation, we meet people and organizations where they're at to take them where they want to be.