Organizations are constantly searching for new strategies and tools to gain a competitive advantage. But many enterprise-level teams are hesitant to look for help externally. Unfortunately, this often means your best people are burdened with routine tasks—or they get stuck in projects that they have little to no experience with.
Hiring experts from a consultancy can resolve both of these common challenges and benefit your organization in many other ways. Consultants help accelerate organizations' goals and bring a great deal of additional value. They can come in and bring a completely different viewpoint than what internal employees see. They can save your organization time and money by immediately providing highly skilled labor to the forefront of projects without any hassle. Consultants often work with a variety of clients and gain a wide array of experience that they bring to each of their clients.
Companies working with digital consultancies are reaping the benefits when it comes to meeting strategic goals and accelerating organizational growth. Discover the key benefits of hiring a consultant below.
Increase Your Competitive Advantage by Outsourcing IT Projects
Consultants help run your business more efficiently by expertly handling routine IT tasks. Outsourcing your operational IT work frees up additional bandwidth and opportunities for your experienced, knowledgeable internal team members. This allows you to better leverage your talent pool for specialized and innovative projects. For example, a team member who was originally assigned to monitor your IT or resolve helpdesk issues can redirect their talents to further your strategic goals.
An IT team should focus on tasks that provide the greatest competitive advantage and value to the business — and offload things that don't. Tedious tasks such as troubleshooting requests, backing up data and maintaining infrastructure can prevent your team from creating new business value. With a laser focus on core IT management, though, tech consultants are dedicated experts at all the things you want to offload. And specialists at a digital consultancy gain exposure to a variety of different industries, tools, and situations that your internal team may never encounter. Through continuous training and development, consultants can expertly and efficiently handle all the IT jobs that are slowing your team down.
Outsourcing your routine IT operations to a trusted partner can save your organization time and money, and it allows your team to maximize their impact on initiatives that drive competitive advantage. However, it is crucial to find a trusted partner and ensure the initiatives are done right and on time to guarantee all those benefits.
What types of projects lend themselves to outsourcing? Here are a few common examples:
IT Managed Services and Application Managed Services
At Vervint, our Managed Services Team offloads clients' technical debt by serving as a dedicated IT partner with deep expertise in technology and a deep love of the work we do. From infrastructure and cloud management to end-user support to security operations and beyond, our managed services can quickly scale up as your organization grows.
SAFe and Agile Coaching, Training and Delivery Management
In addition to helping your team manage what they work on, a good consultancy can also help you change how you work. An Agile approach can be difficult to replicate across an organization to ensure best practices and optimal efficiency. Vervint has certified Agile coaches who can get your team trained in the Scaled Agile Framework for enterprises (SAFe) to increase alignment, deliver work faster, improve transparency and much more. Our teams have decades of experience implementing SAFe and optimizing operations with diverse clients from healthcare, manufacturing, and enterprise IT.
Cloud Migration and Management
Many enterprise-level organizations are leveraging the cloud for some — or all — of their IT needs. Whether you're considering a move to the cloud or you're struggling to effectively manage cloud costs across departments, a trusted partner like Vervint provide you with the right solutions that your organization needs and keep them running optimally. For many organizations, it is difficult to recruit and hire the talent required to architect, move, and manage applications in the cloud. From ERP systems in the manufacturing industry to highly specialized Epic environments in the healthcare space, Vervint's experts can help you reduce costs, increase flexibility, manage all of your solutions and much more.
And did we mention that we have over 20 years of success behind us? We've got your back.
Tech Consultants Are a Catalyst for Innovation
Digital transformation and digital innovation are critical for business success in highly competitive and volatile markets. As your organization continues to run towards strategic goals, your digital operating models are expected to keep up or, better yet, get ahead of the competition.
Consultants can bring a fresh perspective to your organization. Whether from deep niche expertise or wide experience across businesses and industries, they may see things that your team is unable to see internally. While your internal team is hard at work focusing on strategic goals, a consultant can help bring your vision to fruition by identifying where they can deliver value to help your team overcome the challenges in front of you — or where they can strategically take on responsibilities that are slowing you down.
At Vervint, we know that business is digital and experience is everything. Our in-house, cross-functional business units can help your team identify and achieve a shared vision for where your organization is heading.
For many businesses, the future is connected. And while your next mobile app, smart product, system integration or other project may be your first one — a digital consultancy like Vervint has seen and successfully executed on dozens or hundreds of similar projects at the forefront of technology.
Examples include:
Connected Product Design, Development and Management
Vervint's IoT and Connected Products Team does much more than make a product smart. Our experts utilize data and design thinking to help businesses adapt to ever-evolving consumer expectations and market dynamics. We also focus on the human side of IoT to help companies create meaningful digital experiences and conversations with their consumers.
Human-Centered Design and Design Thinking
With deep expertise in human-centered design and design thinking, our consultants can help your team maintain focus on consumers and frame projects around specific needs and experiences throughout the customer journey. Whether you are just setting out to explore the consumer space or you are struggling with customer adoption and retention, our team is ready to step into your consumer journey and identify where you can enrich their experience — and how we can help.
Just like running a business optimally, innovating productively requires diversity of thought and experience to provide your organization with the best chance of creating and innovating in newfound ways that will drive real value.
How to Choose the Right Digital Consultancy
First and foremost, you will want to select a consulting firm that can comprehensively complete and support the services you are requesting. Many consultants claim they can do it all. Sometimes, the messaging from a consulting agency can be too broad for you to know if their expertise will apply to your specific needs. So you will want to get the specifics.
During your initial conversations, ask questions to better understand a consultancy's credentials:
What work have you done in my industry?
What similar, successful projects have you completed for other organizations like mine?
What is your approach or process to projects like this?
Do you have relevant, up-to-date certifications related to this type of work?
How do you track and report on progress and success?
How do you plan to collaborate with my team?
Why should we hire you instead of someone else?
In addition to finding a company with the essential skills and credentials for your unique needs, you'll want to choose a partner you feel comfortable communicating with and can form a long-term relationship with. Research the consultant's organizational values and culture. Do they align with yours?
At Vervint, for example, our culture is built on six simple principles: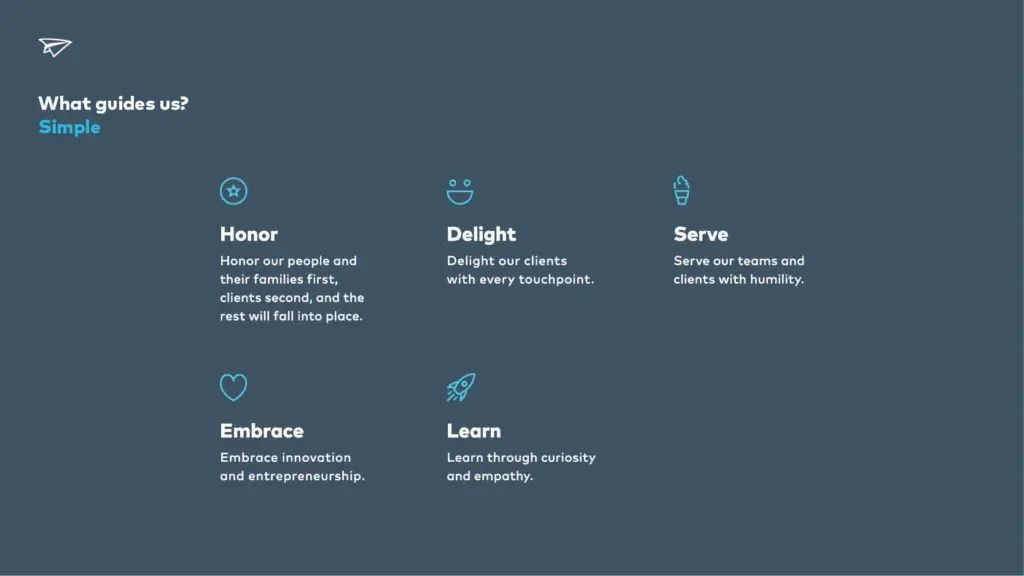 We are devoted to honoring our people and their families first, clients second — and we know the rest will fall into place. We truly believe in the power of our people: we hire the best people, create a fantastic work environment, partner with clients who drive meaningful work, and keep our people engaged and satisfied.
Why Partner With Vervint for Your Digital Consulting Needs?
Vervint is there for you every step of the way, from helping you run your business to innovating for your digital future. Our team of experts is ready to meet you, roll up our sleeves, and get to work! If you want to start the process of hiring a consultant, check out the many services we offer and contact Vervint today.