New digital experiences reshape our expectations — not just as consumers, but as people. They change the ways we interact with one another and with the organizations in our lives. By innovating and building novel digital experiences, startups and market leaders are disrupting manufacturing, education, government, healthcare, and many other industries.
As a result, leaders in enterprise organizations are expected to accelerate the pace of digital adoption and innovate new digital experiences to grow. It's not easy, so here are seven best practices we've seen first-hand from market makers and market leaders that are successfully accelerating the adoption of technologies — and the organizational change necessary to support them.
1. Invest in Service Design to Stay Competitive in the Experience Economy
Producing quality goods and services efficiently has driven success for many long-standing Fortune 1000 companies. But customers are changing. Over 72% of consumers are likely to switch brands after one bad experience. And those behaviors have worked their way into B2B purchasing patterns as well. Consumers and businesses want digital experiences that make it easy to buy, easy to track, easy to customize and easy to get service. But that isn't breaking news.
The ways (and speed with which) organizations are creating digital experiences has shifted drastically over the last 18 months. With the pandemic fueling a need for adaptation and more immediate ROI, companies are investing in service design to map out the pre-service, service, and post-service experience.
Service design can include strategy, ideation, prototyping, visualization, customer research and more. And it will help your organization clearly and objectively map out the entire customer experience to prioritize specific areas that will drive the greatest ROI before you invest in technology, infrastructure, or other resources.
Leading companies are going even further as they engineer technology while leveraging human-centered design. And these projects are increasingly cross-functional, with "design" roles that are not limited to the design department. As Forrester recently reported in their "Digital CX and Design Trends, 2021" report, diverse organizational functions are engaging with design services firms (25% from IT, 23% marketing and brand, 20% business lead/GM, 14% product, 14% digital), which signals how important experience is to business transformation and the technology supporting it.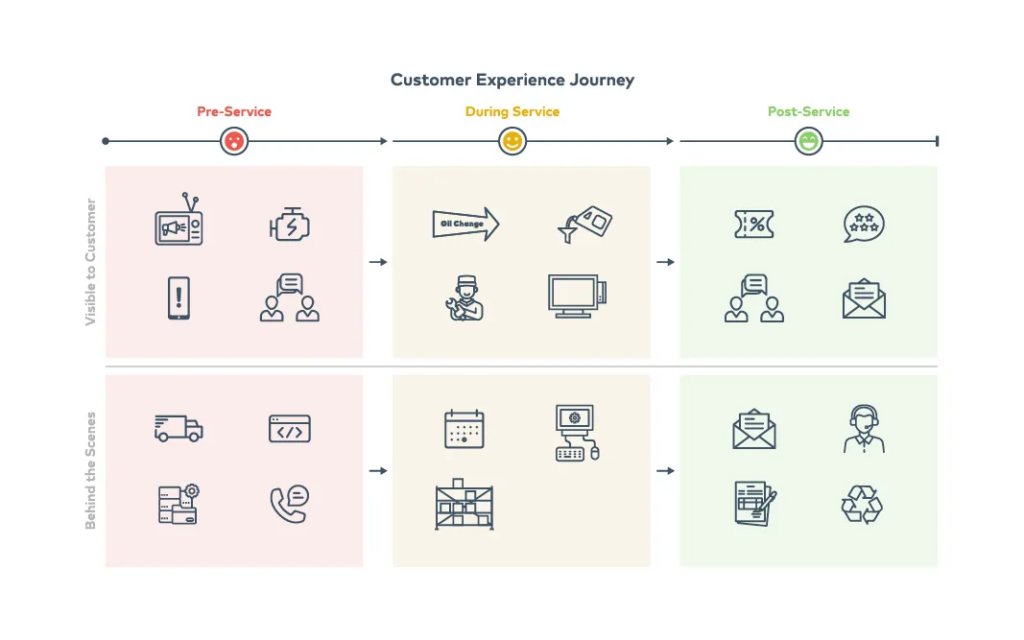 2. Develop Your Customer 360 Data Strategy
Customer feedback is crucial for effectively improving your products and services over time. But the stakes are getting higher. Getting customer feedback in real-time (or near-time) and having a data insights engine to convert that into actionable feedback is where leading companies have set their sights.
Many companies are investing further in connected products: patient carts, lawnmowers, grills, vehicles, wall timers, you name it. But the additional revenue stream for a new product is not their sole focus. Instead, the data strategy for collecting customer feedback and device usage is driving success across their business and in their markets. Providing easy access to consumable data is central to their ongoing product development.
Gone are the days of 36-month product development cycles—but only if you have the consumable data to inform a faster, more iterative, customer-centric process.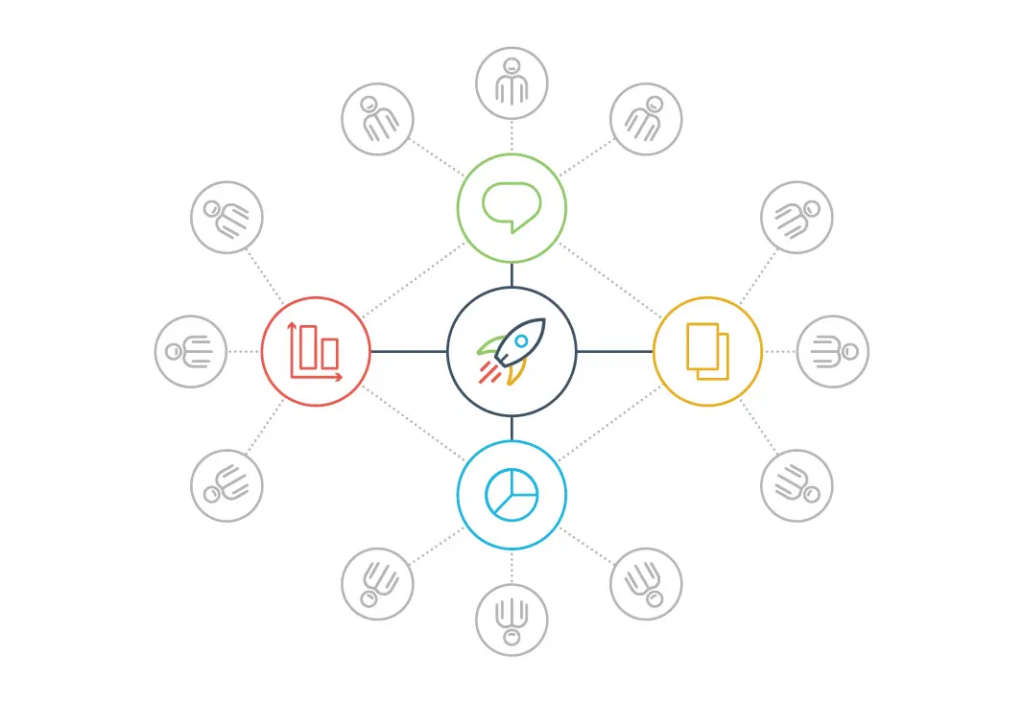 3. Lean Into the Human Side of IoT
Connected products can cost companies millions of dollars, only to end up in the IoT graveyard. These products often die on the vine due to a lack of relevancy, which is why service design is so crucial early on. Or they fail because they don't have sustainable business value driving higher revenue, higher margin, or scalable consumption.
Every year, we talk to dozens of organizations that struggle to successfully create and take a connected product to market. Jen Nowlin, Vervint's Connected Products Practice Leader, works with top brands on their connected product strategy. She often shares how leading companies go beyond connecting the "thing" (their product or service).
Instead, successful companies:
Determine the value to be delivered based on real customer insights.
Define the data intent and impact.
Decide how they will adapt to ever-evolving consumer and business expectations.
Design and develop around entire ecosystems.
Leading organizations craft systems and services for the people building and using IoT. They recognize that a connected product is a digital conversation with their consumer, in the consumer's environment, created through product interactions and experiences.
They develop for the human side of IoT.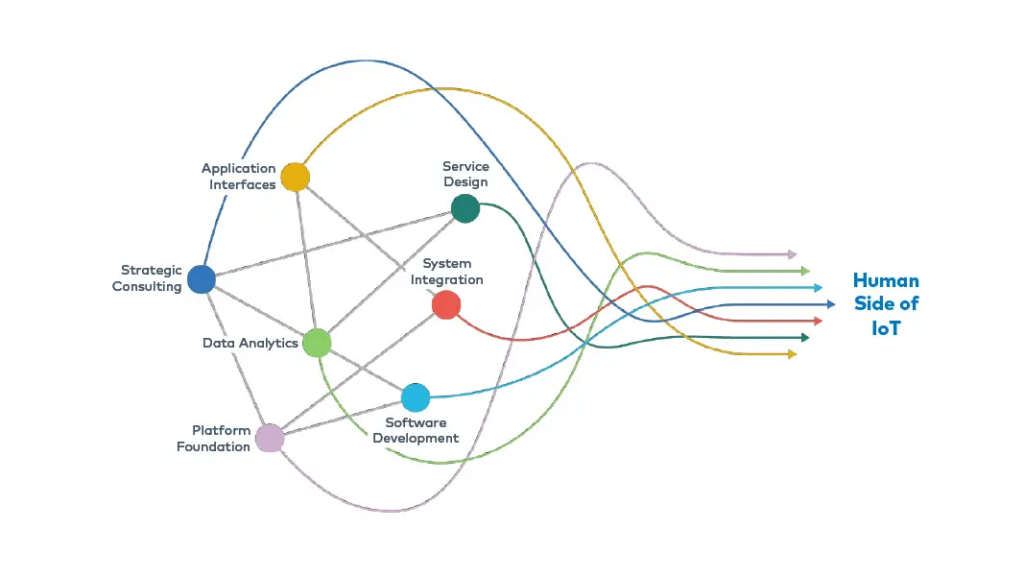 4. Maintain an Agile Mindset Focused on Iterative ROI
What is one of the most common challenges faced by leaders responsible for driving digital transformation change? It's requests from the CEO or board to report progress in a traditional format: a be-all-end-all roadmap or scorecard. Understandably, those who are accountable for the direction and results of the organization want to see positive, measurable results. But the reality is that innovative digital transformation projects don't fit nicely into a waterfall approach with linear, sequential phases.
Most are iterative and require scaled agile program management (SAFe). Progress updates may look different, but they can be just as effective at informing leadership of ROI and next steps. At a basic level, the dialogue in executive-level progress meetings centers on a timeboxed segment of work known as a sprint: what was accomplished, what has been learned, what is being prioritized, what feedback has been gathered and how all of that is informing the next sprint. It is a different approach that ultimately helps develop an agile mindset among executive leaders. Leading companies are hitting digital and smart product development head-on with agile onboarding and agile training to ensure a higher likelihood of success and faster time to market.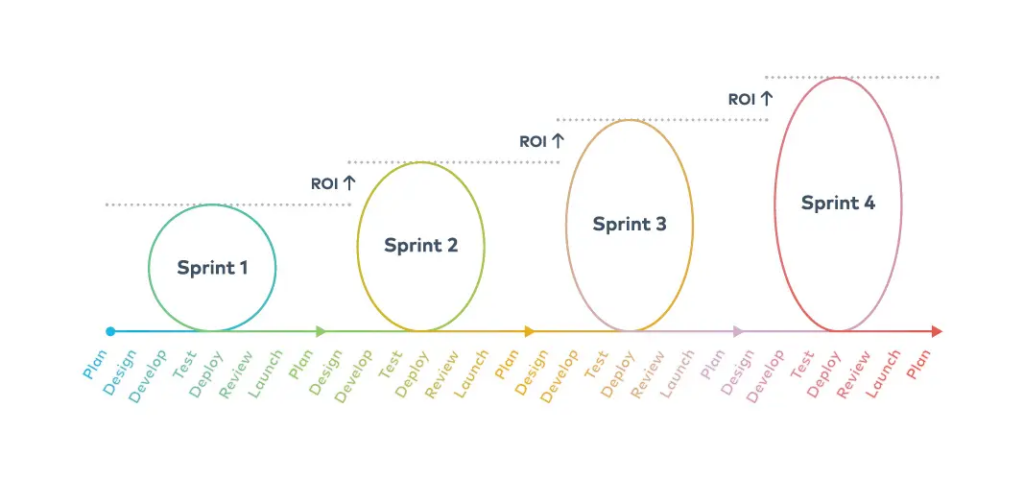 5. Develop a Robust Digital Backbone
The phrase "digital transformation" is over-used and over-played. The reality is that IT departments have been shifting and evolving for decades and are merely continuing that journey. And if you're anything like most of our clients, your IT organization may simply be moving a lot faster than before — especially since COVID hit.
True digital transformation isn't a one-time, massive undertaking. Rather, it is an ongoing and iterative process to optimize IT infrastructure, manage costs and expertly support business units with IT services. It's about consistently developing your digital backbone: the infrastructure and systems support for a stable, scalable digital ecosystem.
Here are some of the core areas we see leading CIOs and IT executives focusing on right now:
How are we rethinking deploying workloads in our infrastructure and in the cloud?
In particular: Where are we in our cloud journey and what applications, workloads and platforms do we need to migrate or optimize next? How are we using DevOps, containers, API abstraction, etc. as we seek to create change-ready platforms that align to the new business metrics of velocity and innovation enablement? What are we doing to shift from monolithic to micro-services to drive towards headless architecture and greater flexibility?
What is our process to annually review how and where we provision IT?
With new constraints and options for capital and operating expense models, how are we embracing consumptive IT economics? And how are we approaching cost optimization of our cloud spend on an ongoing basis?
Cybersecurity attacks are not an if but a when, so how are we looking at both cybersecurity prevention and risk mitigation?
What is our strategy to account for immutable storage as part of our infrastructure, given the new imperative to defend against malevolent actors and cyberthreats?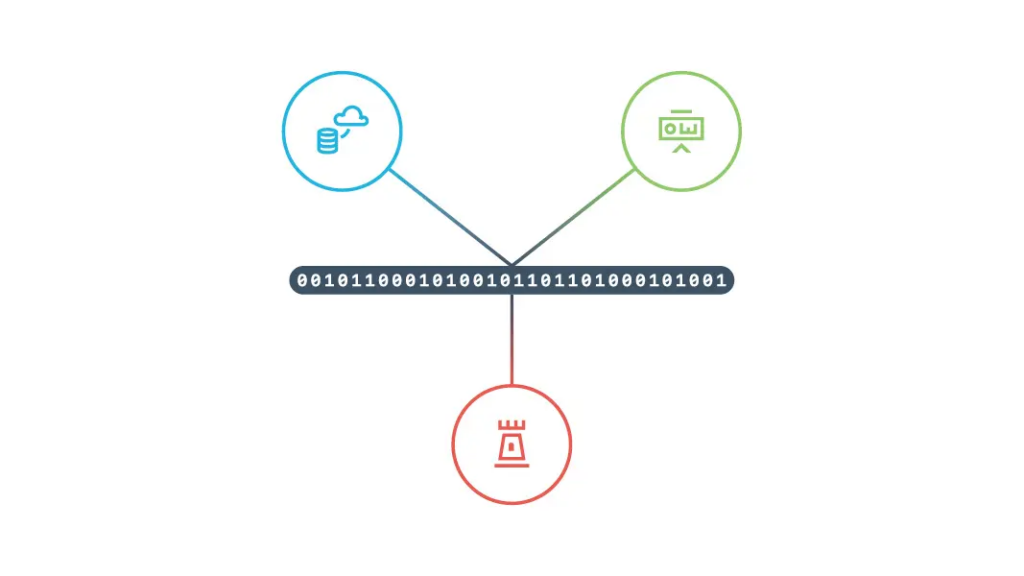 6. Make the Shift From E-Commerce to Digital Commerce and Augmented Shopping
According to Forbes, COVID has accelerated e-commerce expansion by 4 to 6 years. Leading companies are thinking about e-commerce more broadly in terms of digital commerce. It is more than the shopping cart experience. It means enabling technology in your current business model to transition to a fully digital-based version. It includes supporting technologies that enhance the transaction experience, like customer service tools. And digital commerce holistically evaluates and drives growth at the intersection of channels: desktop, web, mobile, in-store, digital product configuration and more.
As Chris Chiles, Principal Consultant in Digital Commerce at Vervint, says, "creating a strong digital storefront is good, but it is a far cry from what is possible today in the world of AR, VR and configurators." Augmented reality (AR) and virtual reality (VR) are playing a major role in online shopping. And companies with complex configurable products in manufacturing (like furniture or automotive) and healthcare (like medical devices and systems) are doubling down on customization experiences.
Customers prefer being able to try out or interact with products as part of their purchasing experience. In one recent study done by Deloitte, augmented shopping use cases have moved from "early technical successes" to "positive ROI, spreading adoption" in product categories such as auto, furniture, layout, and assembly and more.
This is why leading companies are leveraging digital product configurators. They know digital commerce success is about more than just software. Technology needs to translate into new business value and the organization needs to capture that value. Here's how they achieve it:
Identify the use-case and context for configurators.
Start with a small, measurable project in that context.
Engage in intentional platform selection.
Conduct metrics-driven testing.
Build a roadmap to scale.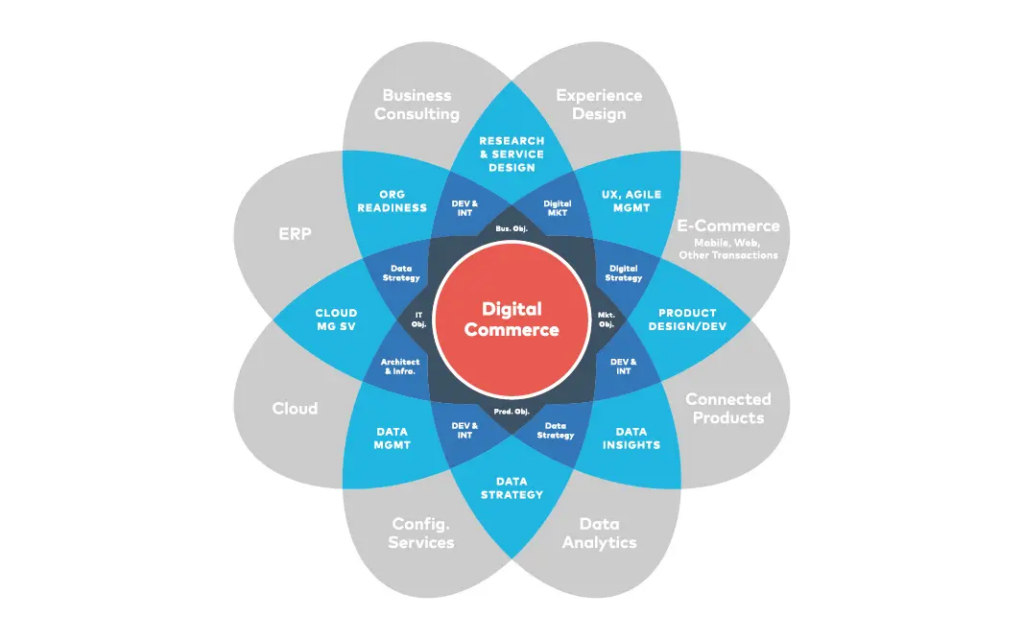 7. Enable Funding (and Organizational Change) Through Executive Sponsorship
Digital transformation initiatives and the related projects are often funded by a central function (such as a center of excellence) or by individual business units (BUs). Both have issues.
One of the challenges with centrally funded projects is that when they are behemoth in size, it can be difficult to be make meaningful progress quickly with so many stakeholders. It can also be difficult to create business processes that meet the needs of various BUs. Additionally, BUs may have separate priorities and the centrally run projects can be taken less seriously and viewed as something the ivory tower will figure out.
Contrast that with BU-funded projects. They can move faster but sometimes lack a cross-functional approach. This results in creating processes or leveraging technology that works for the individual BU but is hard to replicate or transfer value to other BUs.
In working with Fortune 100 and market leading companies, we've learned that the common ingredient to success in either funding scenario is executive-level sponsorship. A single executive sponsor needs to be identified to actively engage in steering committee meetings. And they provide company-wide visibility into the progress, learnings and wins related to projects (whether centrally funded or BU funded). This ensures that everyone in the organization understands the importance and can connect to the vision, whether they are working on it directly or as a supporting cast member.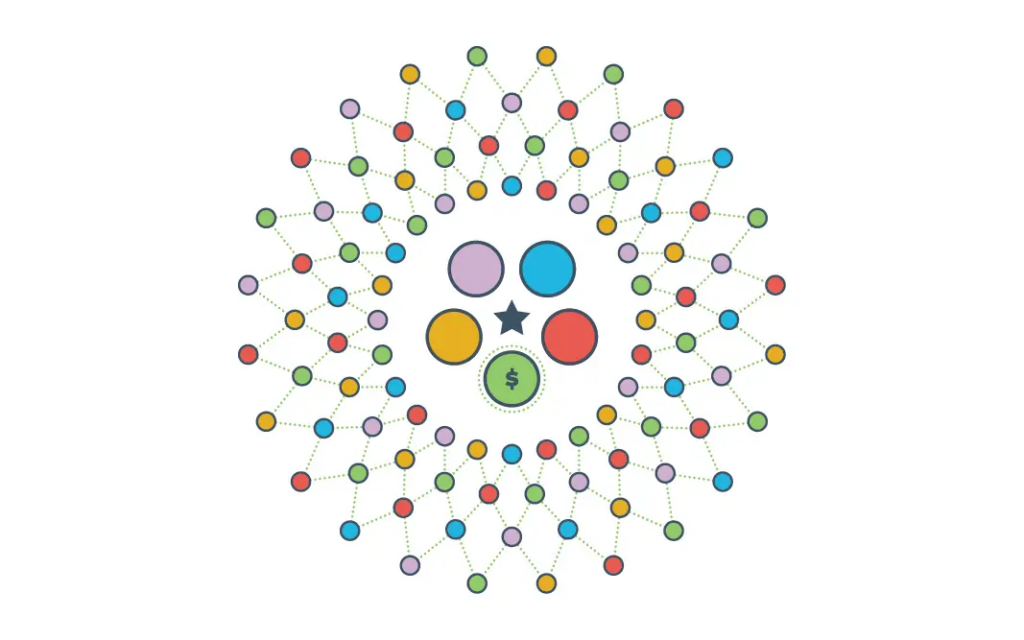 Struggling to Implement Digital Growth Initiatives? Vervint Can Help!
Few, if any, organizations have achieved operational excellence across the board in all of these 7 areas. But taking a few minutes to assess your organization's maturity in these areas on a scale of 1-5 may highlight key targets for improvement. Or, you can expedite the process by starting a conversation with the expert digital consultants at Vervint!