AR and VR | Digital Experiences Built for People
Experience cutting-edge solutions with augmented reality and virtual reality. With Vervint, you can harness the power of these immersive technologies.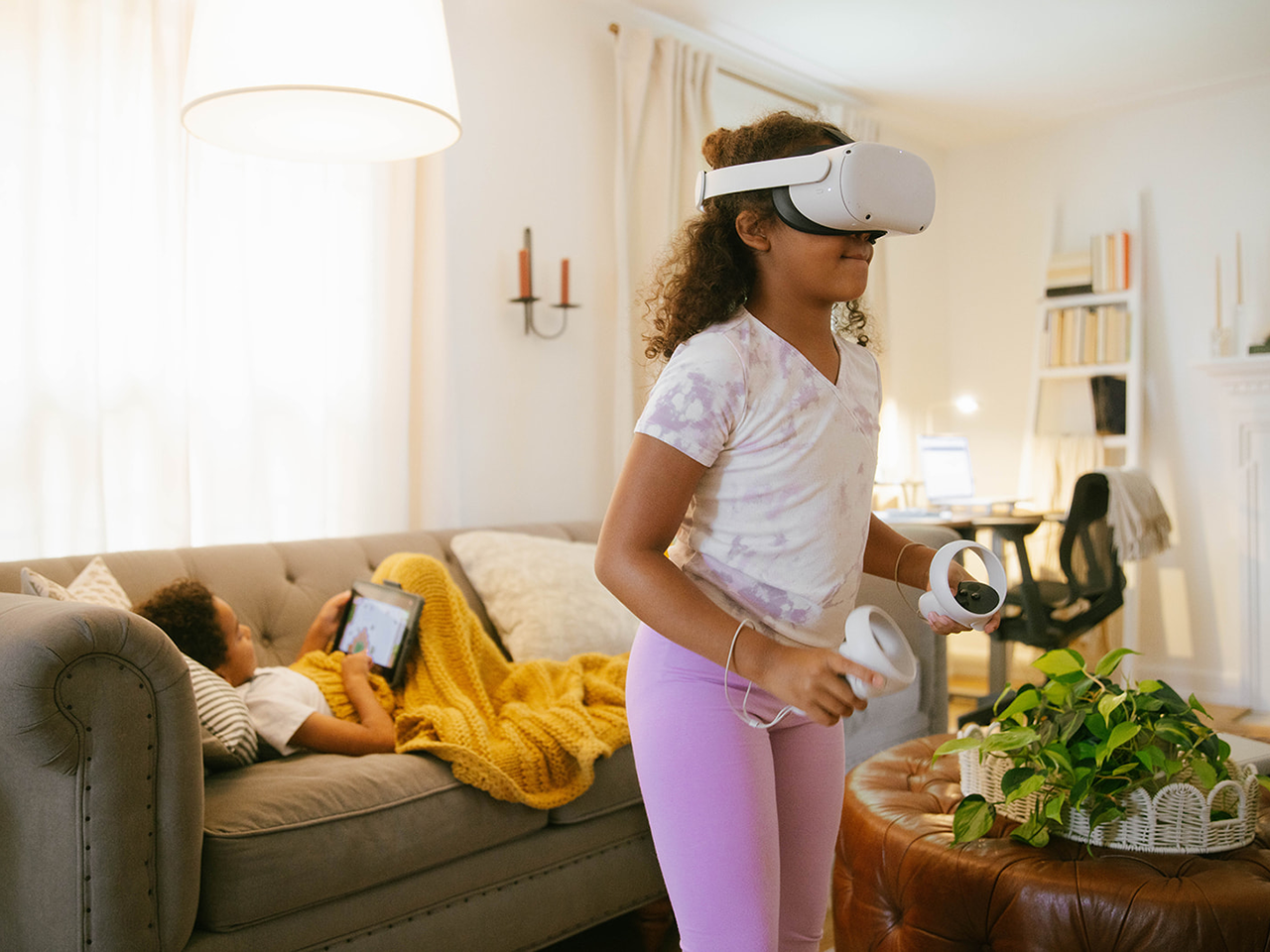 Digital Realities that Help People Thrive
Augmented reality (AR) and Virtual reality (VR) are revolutionizing our lives, enabling us to explore new dimensions, interact with digital products, and even merge our physical surroundings with virtual elements. In this era of AR and VR, reality isn't always what it seems; boundaries between the physical and digital worlds blur, and immersive experiences redefine how we interact or buy products.
We believe this technology should enhance the human experience, not replace it. That's why our team combines technical expertise with a deep understanding of people to design AR/VR solutions that genuinely engage and captivate users.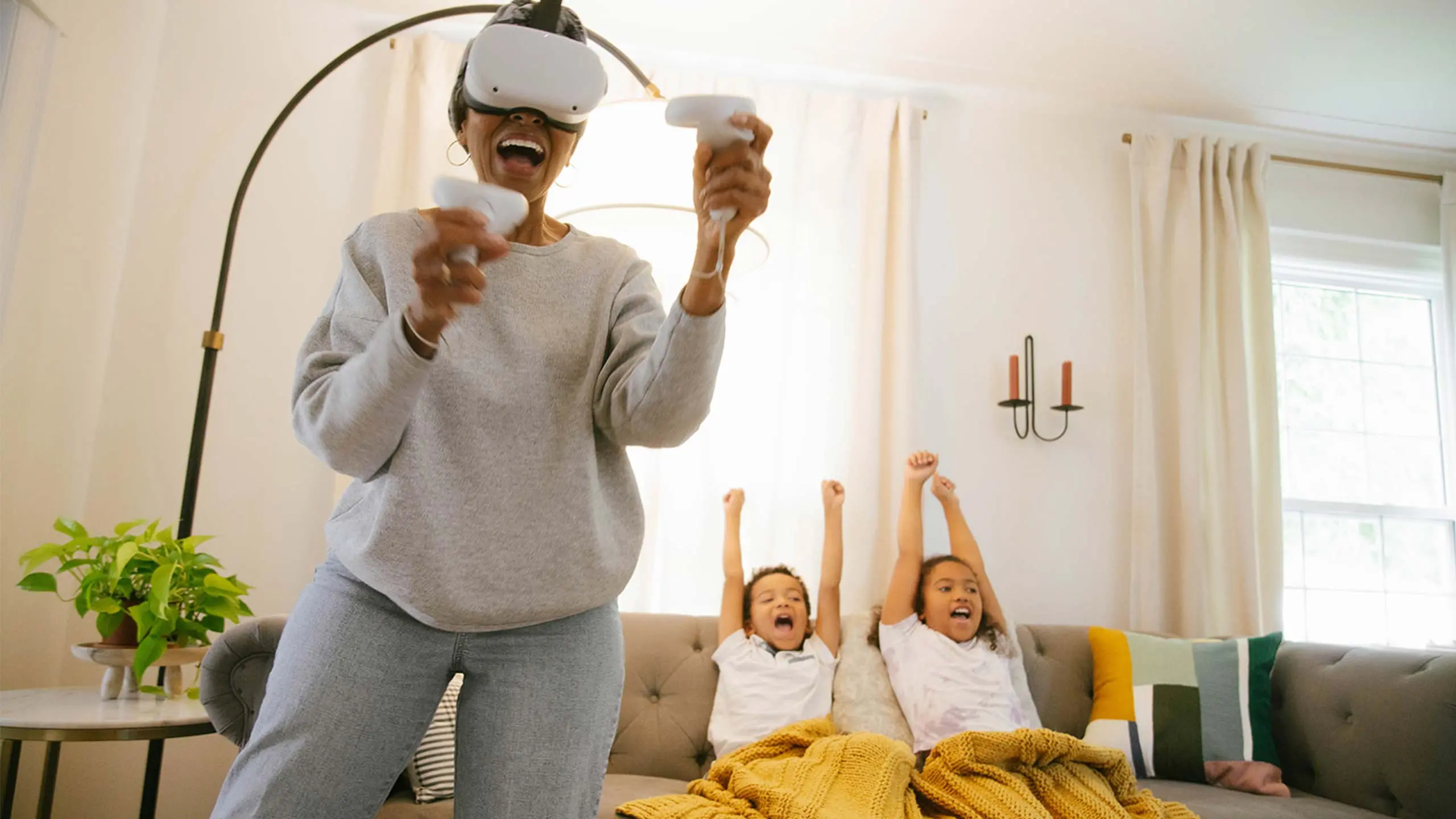 Bring Experiences to Life in New Ways
From elevating gaming and entertainment to transforming industries such as manufacturing, architecture, healthcare, and design, AR and VR deliver experiences like never before. Users can utilize these robust solutions through devices like augmented reality glasses, virtual reality headsets (HoloLens, Quest, etc.), mobile applications, and more.
At Vervint, we help organizations experience how these technologies empower us to live, work, and play in new ways, all while keeping people at the center of it all. From ideation and development to optimization and analysis, we are your trusted partner every step of the way. We conduct thorough research and testing to ensure we create AR and VR experiences that are intuitive, accessible, engaging, and tailored to our client's unique needs.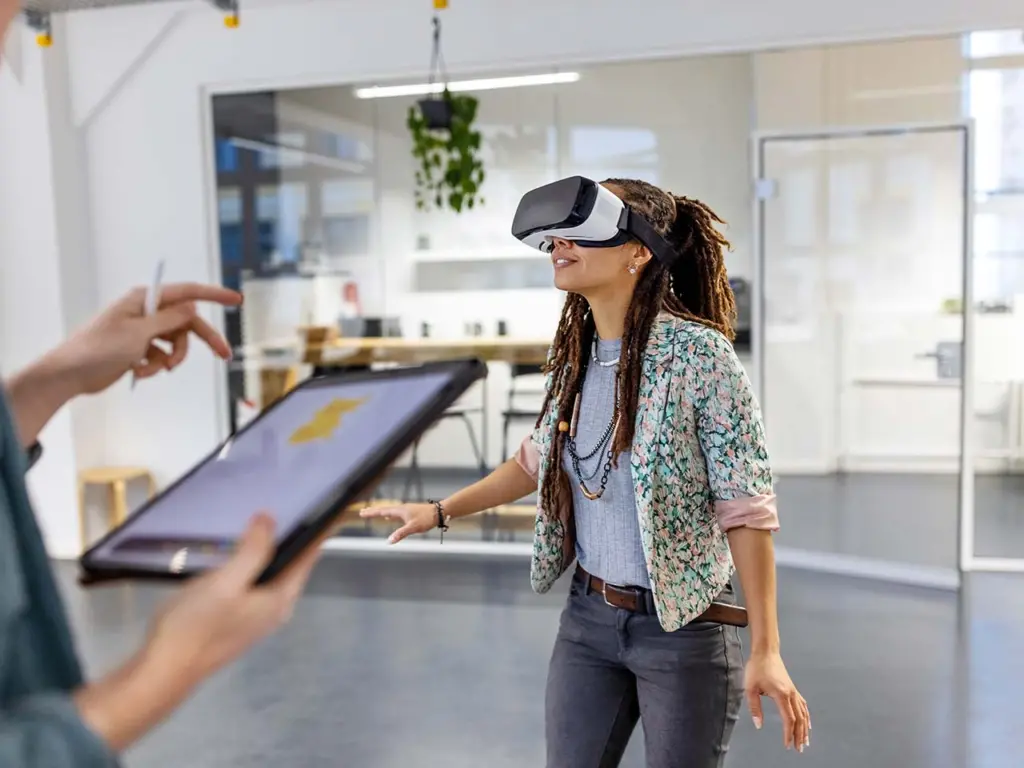 An Introduction to Mobile Augmented Reality Applications
Explore our comprehensive guide to mobile augmented reality. In this article, we evaluate different AR development platforms and how Vervint can help develop and support mobile AR applications.
Read More
Find the Best Reality for You
Successful AR or VR implementation extends beyond the technology itself. The tech seamlessly intertwines with humanity to unlock new dimensions of interaction. And by putting users at the heart of technology, you can forge deeper connections with your audience, leaving a lasting impression outside the digital realm.
Whether you're seeking to enhance customer engagement, design realistic virtual environments, create interactive virtual products, or develop compelling narratives, our team is essential in bringing these experiences to life.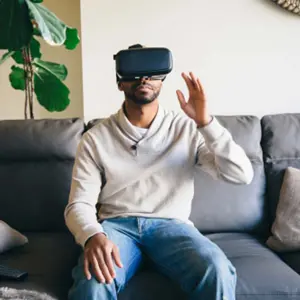 AR/VR Platform Assessment
Augmented reality and virtual reality are key tools in the evolution of digital experiences. Take this assessment to discover what technology best supports your organizational needs.
Take The ASSESSMENT
Experience the future with AR/VR technology insights.
Start to see the world differently with AR/VR.
Unlock new possibilities, from total business transformation to technical AR/VR projects, we help you achieve your goals fast and efficiently.