IoT Platform Cost Optimization
Discover what opportunities await when you've fully optimized your IoT platform spending. Find cost clarity with guidance from IoT Architecture experts.
Evaluate Your Current IoT Platform Costs
For a success digital product to thrive into the future, IoT platform expenses must be in alignment with your performance expectations. Without a clear guideline, your future cost optimization trajectory becomes uncertain and often creates barriers to growth and innovation.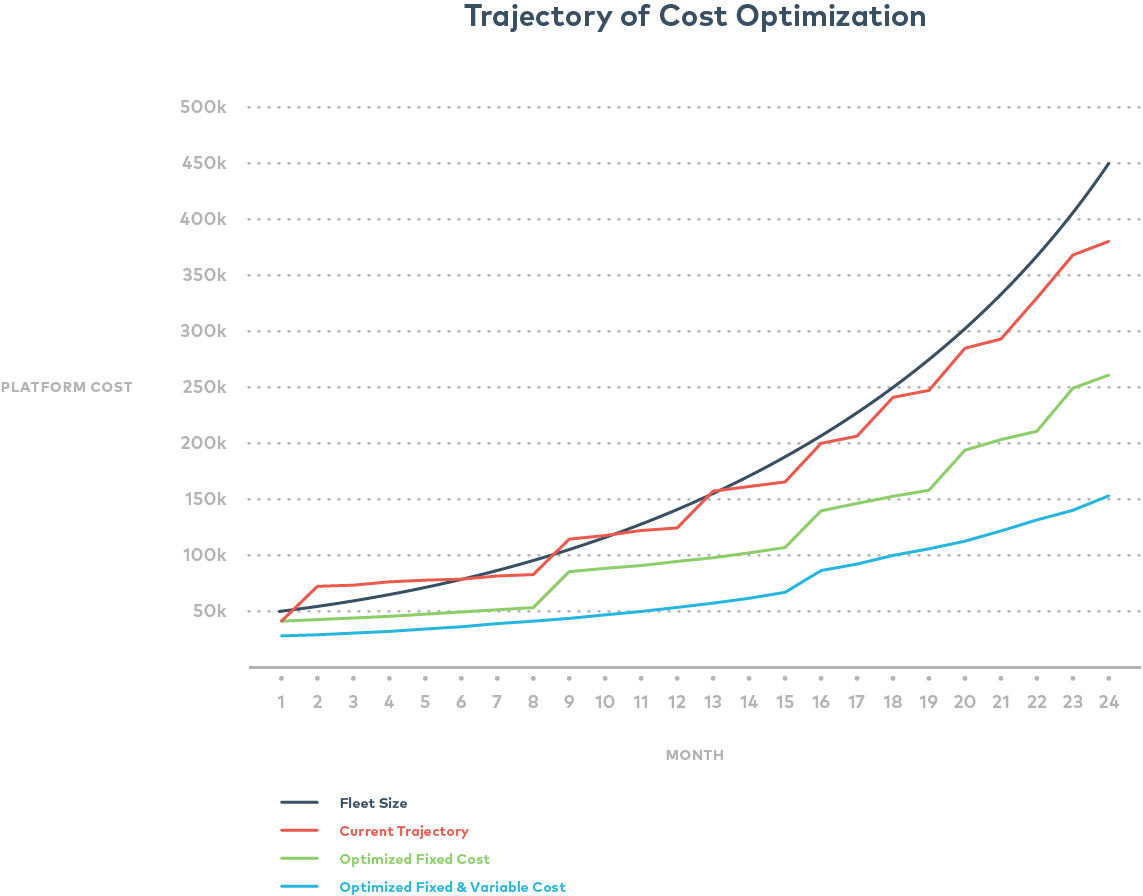 IoT Cost: Finding the Right Balance
As your IoT platform continues to scale, cost visibility is key for prioritizing investment in future development.
We use our expertise to craft a guideline for your specific IoT platform architecture for ultimate cost management. Vervint IoT cost assessment is the best first step to discover the right balance between opportunity and optimization for your platform architecture.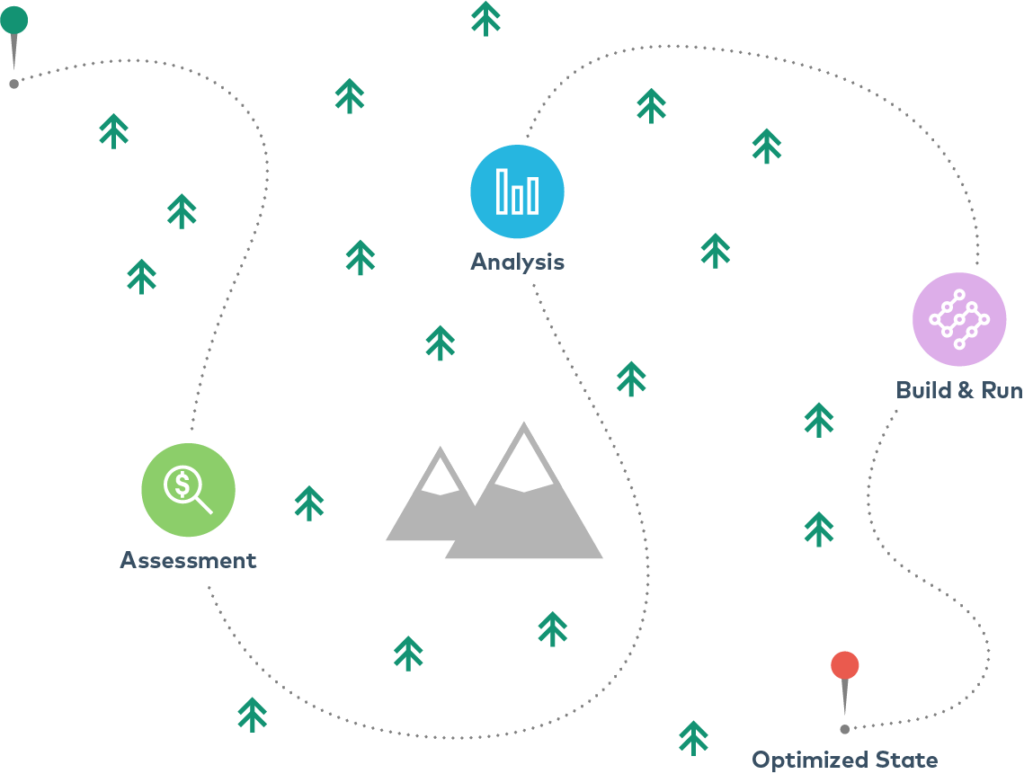 Vervint Cost Optimization Services
Platform Cost Assessment
The first step of a cost optimization assessment is to establish cost baseline metrics. By looking at the breakdown of spend on current platform services, combined with your platform's growth expectations, we can forecast future costs.
The outcome of the assessment is a forecasted report supported by visualizations that give alignment to your goals and demonstrate how they fit into the total cost of your platform and a benchmark comparison of your costs verses others in the industry.
Data Collection and Analysis
With the forecasted report complete, we can then define and align your strategic, operational and business goals. Our team will work to identify immediate areas of improvement in your architecture, modifying these areas to better support your goals and optimize them in the lens of cost. Some potential areas for improvement are:
Current fleet size/ forecast for fleet size in the future
Launching new product on platform
Current AWS spend by service
Historical onboarding data – past, current, future
Messaging rates per device/ messaging protocols
Data movement/data flow
After defining areas for refinement, we will present you with an updated and optimized forecasted report with a granular view of cost per service.
Plan for Action
After a thorough evaluation is presented, a strategy session will follow to discuss priorities and goals for the future state of the IoT platform and how to proceed. When you are ready for the implementation phase, our IoT architects will walk step-by-step together with your IoT team to build an optimized growth model for your platform.
Value at a Glance
Balance Optimization & Opportunity
Create an optimized solution without sacrificing room for opportunity.
Align & Define

Strategic, operational business goals for your digital products.
Forecasted Improvements
Understand where cost improvements can be made now and with future growth.
Industry Comparison
Create a best in class platform for cost, features, growth and scalability.
Don't allow cost to impede your future growth.
Strategize, build, and manage successful digital products.
From idea to implementation and future growth, we specialize in digital product development. The technology is second hand to us and we care deeply for the user's experience. Vervint is there, from start to finish and back again.