Shifting Strategies to Design for People and Pets
The Animal Humane Society wanted to improve the pet adoption experience and build relationships with people and their pets. Learn how Vervint brought human-centered design to the task, helping the organization create changes to engage owners and their furry friends.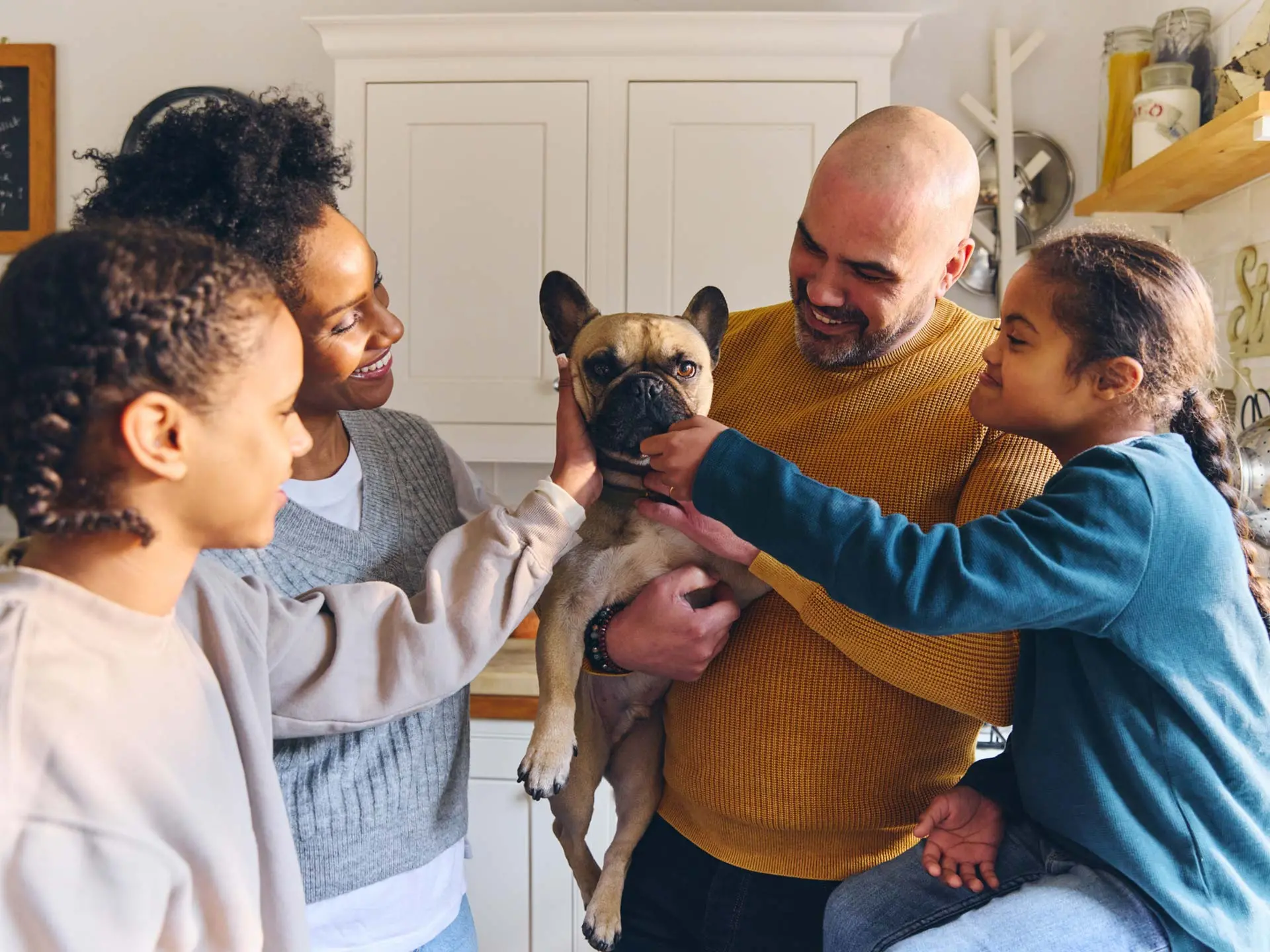 What We Did
The Animal Humane Society wanted to improve the pet adoption experience and build relationships with people and their pets. Vervint brought human — and canine and feline — centered design to the task to help the organization make short-term changes and create a long-term engagement strategy.
About Animal Humane Society
Every year, the Animal Humane Society (AHS) in the upper Midwest provides direct care and services to help nearly 100,000 animals in need across Minnesota. As one of the nation's leading animal welfare organizations, the AHS is transforming the way shelters care for animals and engage their communities, advancing animal welfare and creating a more humane world for animals everywhere.
Creating a Unique Experience for People and Pets 
Most people consider their pets part of their family.
The proliferation of dog parks and pet-friendly businesses like cat cafes are proof that pets are fully integrated into all aspects of our lives.
As they continue to bring prospective pet adopters and rescue animals together, Animal Humane Society (AHS) wanted to ensure they satisfy the people and animals they serve.
Making a Good Experience Better
AHS approached Vervint with a design challenge: Design the optimal pet adoption experience and identify long-term strategic opportunities to expand the organization's service offerings. AHS had already invested in facility and process changes at their flagship Golden Valley, Minnesota, adoption center and were preparing to roll them out to other locations. But the organization wanted to make sure these were the right changes before they expanded the approach to the rest of their network.
Through ethnographic research, interviews, and group discussions, Vervint captured insights from stakeholders, volunteers and customers visiting and adopting from the AHS. By observing the physical space, staff, and current processes, Vervint identified opportunities to align both the adoptive family and animal needs. The team explored facility layout and signage, staff and volunteer interaction with prospective adopters and other factors impacting the overall experience.
Mapping Meaningful Change
Using these insights ,Vervint journey-mapped the adoption experience, benchmarked this against customer expectations, and identified areas for improvement and opportunities to amplify what was already a positive experience.
AHS quickly implemented Vervint's recommendations, including:
Changing the physical space to enhance the visitation experience between pets and prospective adopters.

Optimizing signage to help potential pet parents understand each animal's background and health information.

Digitizing paperwork to streamline the adoption process.

Updating post-adoption communications to build and sustain the relationship between AHS and families beyond the on-site experience.
"Pets Everywhere"
Beyond short-term changes, AHS sought to ensure its long-term relevance. The organization asked Vervint to use its service design practices to determine how its mission "to engage the hearts, hands and minds of the community to help animals" could evolve. This was critical due to changing attitudes about pets and the possibility of fewer rescue animals becoming available for adoption.
Vervint sought to understand how AHS could support people with companion animals. They explored two key themes: "Pets everywhere" and pets as part of the family.
Vervint began with ethnographic observation and interviews with pet owners, industry leaders, and other service providers. They augmented this with social media and trend research. Armed with rich insights, Vervint developed stakeholder and customer journey maps that outlined key touchpoints and triggers and identified new service offerings AHS might offer to pet owners and animal lovers.
Findings included a desire for more pet-friendly social spaces and activities, an opportunity for increased advocacy for pet-friendly rental housing and homeless shelters, and a need for a rating system for pet service providers businesses such as groomers and boarding services.
With these insights, AHS had the direction to inform a 5–10-year long-term strategic plan to support "Pets Everywhere."