Taking In-Person Fundraising Online  for Little Caesars
The pandemic meant nonprofits using Little Caesars' pizza fundraising program could no longer sell or distribute pizza kits in person. Learn how Vervint delivered a comprehensive digital solution on time and within budget.
What We Did
When the pandemic endangered Little Caesars' successful pizza kit fundraising program, Vervint helped the pizza giant create a comprehensive digital solution to help nonprofits continue to raise needed funds.
Key Results
Immediate ROI working with Vervint.
20,100 fundraising orders across 3.5 months.
$775,000 in sales across 3.5 months.
About Little Caesars
Headquartered in Detroit, Michigan, Little Caesars was founded by Mike and Marian Ilitch in 1959 as a single, family-owned restaurant. Today, Little Caesars is the third largest pizza chain in the world, with stores in each of the 50 U.S. states.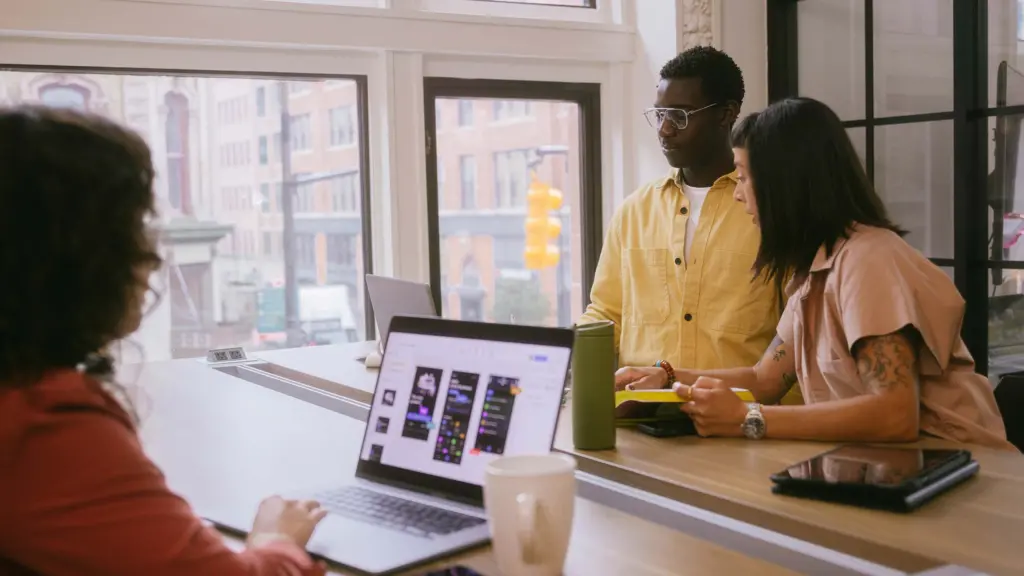 Elevate Digital Experiences
Understand the power of thoughtful experiences. At Vervint, we believe the true essence of technology lies in its ability to improve lives through meaningful and human-focused experiences.
Learn More
Taking Fundraising into the Digital Age
For more than 25 years, Little Caesars has offered schools and nonprofit organizations the opportunity to raise funds through their Little Caesars Pizza Kit Fundraising program.
This program helps organizations in the U.S. and Canada like youth soccer teams and church groups raise money by selling ready-to-bake pizza kits. Those kits were sold primarily in person, purchased by friends, family, and neighbors, and then picked up in person during delivery days.
The program needed a refresh to bring it fully into the digital age – and fast. Little Caesars reached out to Vervint, their partner in bringing other innovative ideas to life, to deliver a comprehensive digital solution on time and within budget.
Taking the Long View
The COVID pandemic created urgency for Little Caesars to update the digital services supporting the operations of their fundraising program, including the website and backend processes. Due to lockdowns and pandemic restrictions, groups could no longer go door-to-door selling the kits, and live delivery day pickups were also problematic.
Instead of looking for short-term solutions, Little Caesars took a long view, asking what fully digitizing the experience might look like, with customers ordering directly and the pizza being shipped right to their door. The biggest shift would be moving from single-day live pickup event to a direct-to-consumer model. Little Caesars needed a solution that would address potential challenges, including:
Minimizing shipping time for its perishable kits.

Bringing several distribution centers online so pizza kits could be delivered by the nearest center to the customer.

Integrating orders, payment processing, and logistics seamlessly.
Creating a Digital Commerce Solution
Vervint's Application Development created the digital commerce solution using Azure data services. Vervint's role was to architect the solution, write the code, develop the custom web application and then hand off the work to Little Caesars for implementation. The more complex aspects of development involved integrating the solution with Little Caesars' processes and making sure the solution worked with fulfillment and Little Caesars payment processing.
Expanding Fundraising Potential
With the solution and supporting processes in place, fundraisers no longer needed to go door-to-door with paper order forms. Customers had pizza kits delivered directly to their door, instead of having to meet their order at a designated pickup date and location. The solution also expanded the reach of fundraising beyond local geography, as orders are placed online and fulfilled directly. That means far-flung aunts, uncles and grandparents can support fundraisers from wherever they are.
The program successfully shifted the fundraising program from in-person to digital ordering and delivery, generating 20,100 online orders during the first three months and $775,000 in sales.
Beyond the transition to ecommerce, Little Caesars saw immediate ROI working with Vervint through more efficient operations and systems integration. Vervint brought deep cross-functional expertise, close collaboration and a fast, iterative discovery and delivery for the digital project.