Digital Product & IoT Migrations
Clear the path for updated features, benefits, and growth with an IoT platform migration.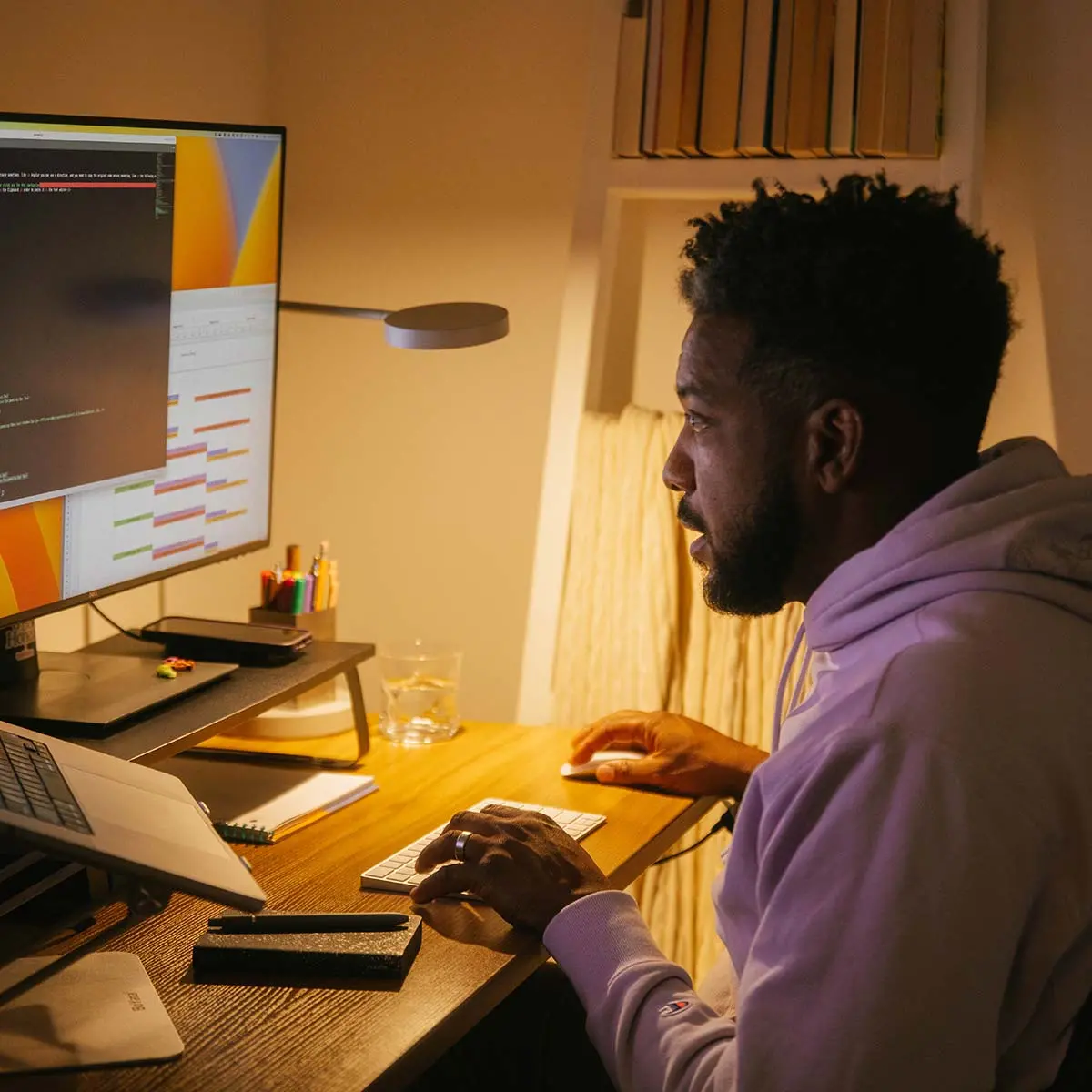 An IoT Platform That Supports Growth and Innovation
The foundation of your IoT business is a sound IoT platform. Your platform must handle today's needs and be ready to scale and grow to meet future demands. If you're questioning whether your platform can support future growth, it may be time to consider a new platform to support future product plans. We'll ensure your move is handled effectively and efficiently, keeping the users' experience top of mind throughout the migration.
As your digital products succeed, the number of devices to support grows, feature needs expand, and you may find that your platform can no longer meet your needs to scale. Vervint is your ideal partner to plan for future success for your platform migration. Our three-phased approach will seamlessly and efficiently move your product ecosystem to a new IoT platform.
Our approach includes:
Discovery & Planning
Deployment & Customization
Platform Migration
Signs You Should Consider an IoT Platform Migration
There are several tell-tale signs that it's time to consider an IoT platform change. Your business may:
Feel limited or constrained by its current IoT platform in feature support
Be unable to scale beyond a certain number of IoT devices
Experience a cost per device that is too high to scale up or simply maintain the current level of service
Face uncertainty for support after your IoT platform company has been acquired
Worry about your provider going out of business, ending support or sunsetting the existing platform based on certain market cues
Need more support, features and analytics than your current platform can provide
Have a desire to stay on the leading edge of innovation in the IoT space and need a more supportive platform to do so
Need more stability and security than the current platform is currently providing
With Vervint as your partner, we help you determine the best platform for you and migrate your products with minimal risk and disruption.
Platform Migrations Process
Discovery & Planning
We begin by working alongside your teams to assess your current platform, it's capabilities, the structure of your data, and much more.
From there, we develop an in-depth gap analysis that outlines the benefits and potential drawbacks, if any, of migrating to a new platform.
You can expect a detailed proposal that defines the scope of work involved in your migration that includes in timeline, cost, and outcome.
Deployment & Customization
We'll start the migration by configuring your accounts on the new platform. Our unique system will help you move and adapt quickly, improve stability, and create controls at every layer of your IoT solution.
Next, we'll customize your environment, connecting devices, connecting to your app, testing, and validating everything is working exactly as it should for your unique devices, configurations, and needs.
Platform Migration
With everything functioning optimally on the new platform, we then start moving user profiles, device configurations, and other data from your old platform to the new one.
We carefully test and monitor the migration so you can keep everything you had before and experience no downtime in services throughout the migration process.
Once systems are up and running on your new platform, we can decommission your old system.
Migration Without Disruption
A Solid Foundation for Digital Products
Building a successful digital product is difficult enough. Don't let your IoT platform hold you back. Work with Vervint to understand a path toward migration to clear the road for innovation.